Sanyo LP-Z2000 3LCD Projector: It Could Be Bulkier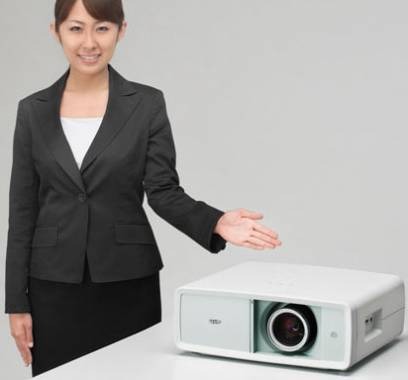 So it's ugly, but I suppose if the rest of your stats were this good, so would you be. Wait for it; it's a 1080p 3LCD projector selling for about $3255 in Japan.
Oh, and there is also the 15k:1 contrast ration and up to 2x zoom all projected at 1200 lumens. There are a couple component connections as well as the two HDMI 1.3a connections.
It should be out November 1st, in Japan only. Also, something this big and bulky, probably won't make it through security without at least a little peek, so if you are going to even try it, just be warned.
Sanyo's LP-Z2000 3LCD projector: ugly, but a great personality [via engadget]