Sanyo Innuendo feature phone headed to Sprint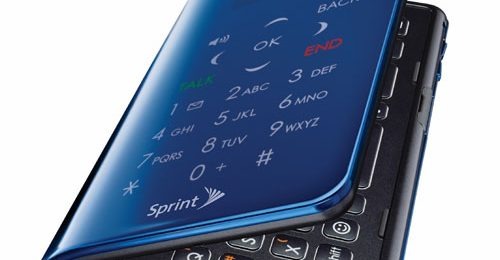 Sprint is getting a new Sanyo feature phone called the Innuendo that is made by Kyocera. The device has a really cool design that opens like a book to reveal a QWERTY keyboard under the number pad on the smooth face of the phone.
The device has a high-gloss blue finish that has a glow-through dial pad and a 2.8-inch internal display. The outside of the phone has small display for showing numbers and the time. Other features include a media player and a 3.2MP digital camera that can shoot video and the handset has full messaging options.
Music loaded onto a microSD card can be played on the handset and the device supports Sprint TV and YouTube videos. The handset has full MMS and other messaging options and supports push email from most online and IMAP/POP3 accounts. Spring will offer the Innuendo for $49.99 with a new contract and a $50 mail-in rebate.