Sanyo debuts two bright projectors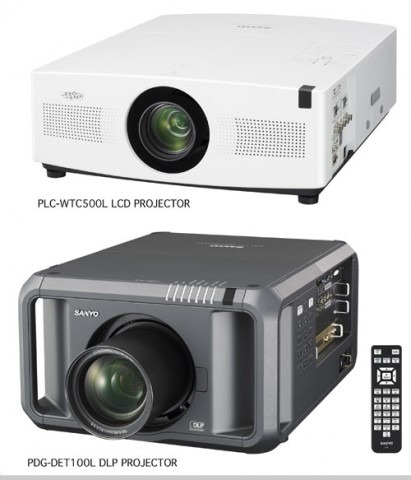 Sanyo revealed two brand new projectors today called the PDG-DET100L and the PLC-WTC500L DLP. Both of these projectors feature a pretty high brightness rating and sport numerous features.
The PDG-DET100L has a brightness rating of 7,500 lumens with two 330W lamps and a 1,400 x 1,050 resolution. Other features include a contrast ratio of 7,500:1, a 4:3 aspect ratio, HDMI 1.3, DVI-D, S-video and RGB. Additionally, it has a DICOM Simulation Mode, which means it can be used to project X-rays in medical environments.
The PLC-WTC500L on the other hand has a brightness of 5,000 lumens, a contrast ratio of 3,000:1, dual-lamps, 16:10 aspect ratio and a PJ Net organizer connector. Both models share a 10-filter roller and picture-in-picture. Both will be available later this month for $14,995 and $6,995.