Sanus offers FS56 and FS46 wall mounts for HDTVs that doesn't need a stud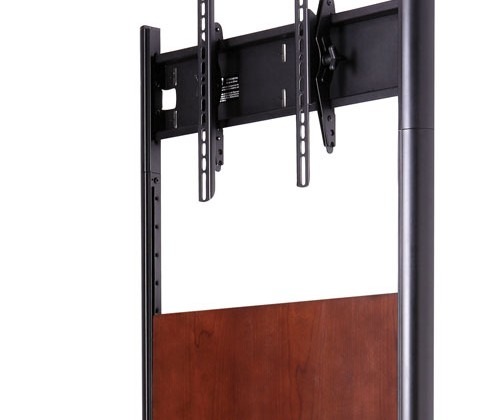 I am sure that there are many people out there who wanted to wall mount a TV and didn't realize that where they could actually mount the set really depending on where the wall studs happen to be. Most mounts have to be hooked to the wall studs or the TV might fall.
The catch is that wall studs might not be exactly located where you need them to be. Sanus Systems has unveiled a pair of really cool new wall mounts for HDTVs that are freestanding and need no studs for mounting. The mounts have long legs that stand on the ground and the TV mounts to a standard looking mount on the top.
One of the coolest features is that the mounts come with a panel in one of several colors that hides the wires and cables that run down the wall so you don't need to poke wires inside the wall. The FS56 mount is good for 32" to 56" sets and the FS46 mount is good for sets up to 46". The 56 version is $219.99 and the 46 is $189.99 making them surprisingly cheap as well.