SanDisk Extreme SDHC 32GB card announced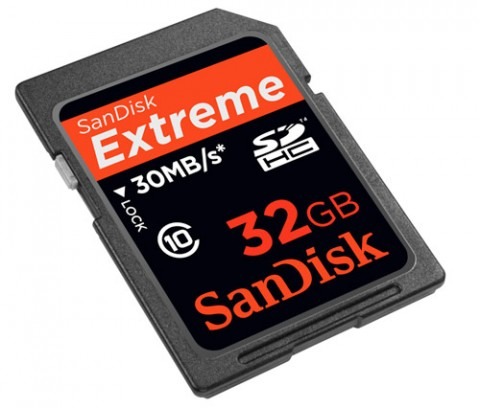 SanDisk announced their brand new Extreme SDHC 32GB card today and it is intended for use in higher-end HD camcorders and DSLRs. In fact, it has a 30MB/s read and write speed and beats the AVCHD HD video recording requirements.
This card is capable of holding about 160 minutes of video at 1080p and up to 2,500 RAW images. Accompanying 4GB, 8GB and 16GB version of this SDHC are available now with the 32GB available starting in August.
The "Extreme" line can withstand low and high temperatures ranging from minus 13 F up to 185 F. While we don't knowing the pricing for the new 32GB model, you can take a guess based on the pricing of the rest of the line, with the 4GB costing $70, the 8GB costing $120 and the 16GB priced at $200.