SanDisk Extreme Ducati Edition lives up to its name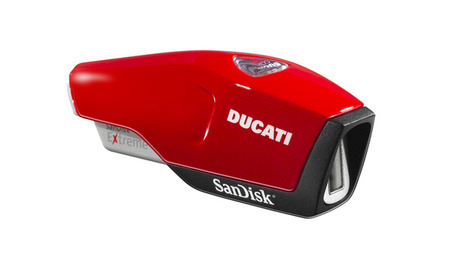 It's no secret that everyone wants to team up with a car manufacturer to sell sleek new notebooks. SanDisk has decided that they feel left out and teamed up with motorcycle maker Ducati to crate a sleek USB flash drive.
The Extreme Ducati Edition drive definitely lives up to the Ducati name with the fastest read/write speeds (20MB/second) of any other consumer SanDisk Drive. You'll also get a copy of Rescue PRO, just in case you have a crash.
The drive is available in only 1 size, 4GB and will set you back $124.99. Far less than an actual Ducati bike.
SanDisk Extreme Ducati Edition flash drives [via newlaunches]