SanDisk Connect arrives for wireless storage and streaming to mobile devices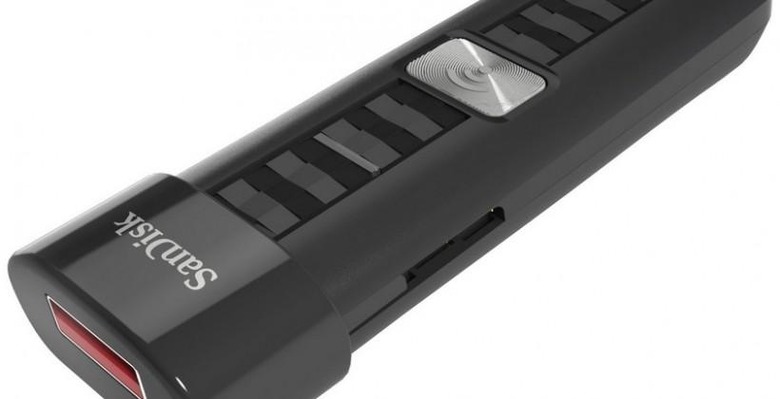 Wireless storage and streaming solutions have been around for awhile, and most of the big storage companies have out their own version of wireless storage, mostly in the form of a hard drive that you can connect to wirelessly if you're short on space on your mobile device. However, SanDisk is implementing a different method that includes nothing but a flash drive.
SanDisk's new Connect line of devices aims to help you out with transferring files between your computer and mobile device, whether it'd be a smartphone or tablet. There are two products in the Connect line. First, there's a flash drive that crams in up to 32GB of storage, as well as WiFi and a microSD card slot. Just plug it into your computer and you can transfer files to it. Then, your mobile device can connect directly to the flash drive to obtain the files, or vice versa.
There's also a larger Roku-sized SanDisk Connect box that comes with a full-size SD card slot and a twice the battery life of the flash drive. However, it only tops out at 32GB, but the added SD card slot can bump that up quite a bit. The box may be a better option for those who want to quickly transfer photos from their camera to their devices quickly and easily.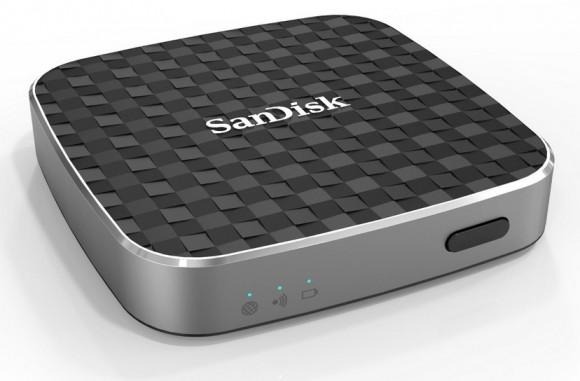 The only catch is that you'll have to use SanDisk's own mobile apps in order to transfer files to and from devices using the flash drive or box. This can either be fine or really bad depending on how easy the app is to use, but seeing as how you'll be forced to use a specific app, we're guessing that's something that users will have to live with.
As for pricing and availability, the flash drive will start at $49 for the 16GB, with the 32GB version costing $59. The larger box will cost $79 and only comes in a 32GB model. The 32GB flash drive seems like the better deal to us, but we're letting you be the judge of that. SanDisk says that the Connect line will be available sometime next month.
SOURCE: SanDisk