SanDisk 512GB Extreme PRO SDXC: A High-Capacity Memory Card For Pros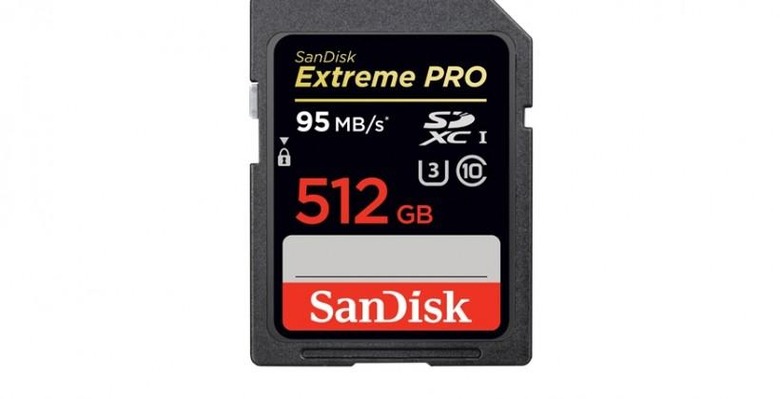 SanDisk has introduced a new memory card that keeps pace with the most demanding photography and video recording needs: the 512GB Extreme Pro SDXC card. The card boasts several features targeted at pro users and those with demanding needs, including the ability to withstand harsh temperatures and water.
The 512GB Extreme Pro SDXC UHS-I memory card is the maker's first SD UHS-I offering with this capacity, representing a huge jump over the 512MB card the company introduced back in 2003. With the card, users will get write speeds up to 90MB/s, as well as transfer speeds up to 95MB/s.
The card is able to handle the needs of those recording 4k-resolution footage, with SanDisk's Dinesh Bahal saying in part, "4K Ultra HD is an example of a technology that is pushing us to develop new storage solutions capable of handling massive file sizes."
In addition to being temperature and waterproof, the new 512GB card is also hailed as being impervious to x-rays and shock, such as from a drop. As you might expect, the card is a bit pricey at this point, and will hit shelves at an unspecified date for $799.99 USD.
SOURCE: SanDisk