Samsung's new speedy storage puts smartphones and tablets on the juice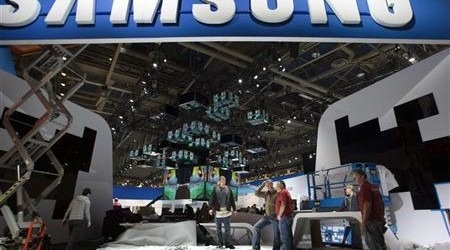 One of the key components inside modern smartphones and tablets that can significantly increase performance is the embedded NAND flash storage. Samsung has announced that is has begun mass production of what it claims to be the fastest embedded storage chips in the smartphone and tablet market. The chips will be available in 16 GB, 32 GB, and 64 GB capacities.
The storage chips are called the Samsung eMMC Pro Class 1500 and promise the industry's fastest speeds for embedded memory. Samsung promises that the memory is capable of reading data sequentially at up to 140 MB per second and writing data at up to 50 MB per second. Random read is pegged at 3500 IOPS with random writes at 1500 IOPS.
That read and write performance is four times the speed of previous generation eMMC storage solutions. The new storage product is aimed at next-generation premium mobile products, meaning it's likely to be more expensive and will only find its way into high-end tablets and smartphones. Samsung promises that the speedy memory will improve overall system performance in a wide variety of tasks, including web surfing, video playback, multitasking, and gaming graphics.
The new storage device is based on Samsung's 64 Gb NAND with a toggle DDR 2.0 interface. The storage device is built using the latest 20 nm class process technology. The new storage device also has its own high-performance controller and intelligent flash management software. Samsung offers the eMMC Pro class 1500 storage chips in two, four, and eight-die stacks to fit inside devices of varying thickness. The 64 GB storage module is only 1.2 mm thick.