Samsung's new smartwatch may support wireless charging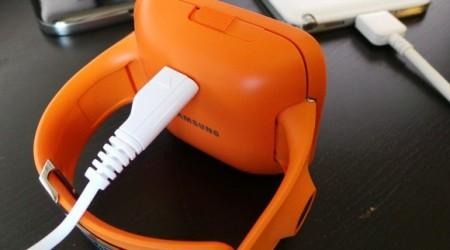 According to their website, Samsung has three smartwatches. That list does not include their original Gear, so news of Samsung possibly introducing a new smartwatch at MWC in early March would mean it's their fifth major smartwatch release. That seems like a lot of wearables for one company, but we're talking Samsung, so it's not that surprising. Their new smartwatch is starting to hit the rumor mill, and the latest news suggests it's going to be round. Also, it might even charge wirelessly.
Codenamed Orbis, the latest Samsung smartwatch is believed to be round in form, which would be a first for Samsung. All Gear-branded smartwatches are some sort of rectangular, with the Gear S being slightly curved.
The round form factor could signal the latest directional shift for wearables, too. LG, Motorola, and Samsung — the three major players in Android Wear — all have round watches, now. For LG and Samsung, the round design is just a stop in their lineup, but Motorola went all-in on round.
The Orbis may also support wireless charging, according to the report. Unfortunately, that's all we know. The report doesn't tell us if "featuring" wireless charging means Samsung will make it standard, or whether Samsung will keep it optional to sell accessories. To date, Samsung's wearable charging schemes have been — interesting (as you can see above).
The Moto 360 has a cradle for its wireless charging, so it will be interesting to see if Samsung creates a similar product, or leaves the wireless charging pad/cradle/whatever out of the box. We'll be on the ground at MWC, so if Orbis comes out then, we'll get you all the details you need!
Source: SamMobile