Samsung's new Odyssey gaming monitor line stars 49-inch behemoth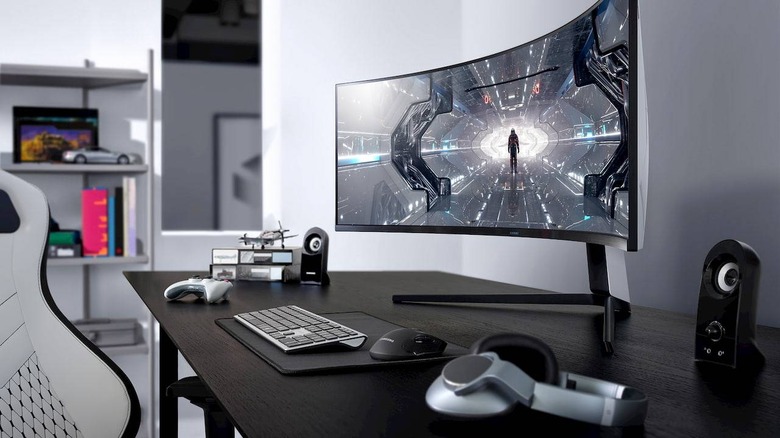 Samsung is heading to CES this year with a trio of curved gaming monitors for its Odyssey series. The line-up includes two new Odyssey G7 monitors, but the star is unquestionably the new G9. Clocking in at a whopping 49 inches, the G9 definitely sounds like it's going to be a monitor that's only for PC gaming enthusiasts.
Regardless of the monitor you wind up buying, you'll be getting NVIDIA G-Sync and a 1000R curve, which is fairly deep even by curved monitor standards. Samsung hasn't revealed pricing for these monitors yet, but we expect the G7 and the G9 to both be expensive. That's particularly true in the case of the G9, where one look at all the specifications Samsung has fired off makes images of empty bank accounts flash before our eyes.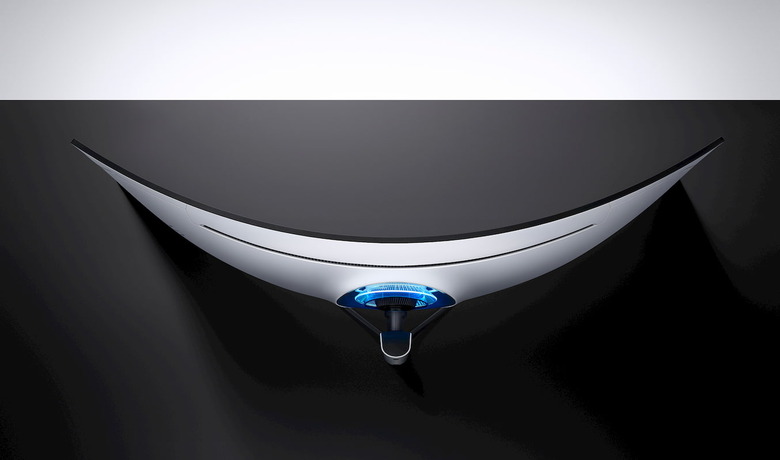 Samsung bills the G9 as the "world's first Dual Quad High-Definition" monitor, which is certainly the mouthful. Resolution clocks in at 5120 x 1440, and the monitor also has a 240Hz refresh rate, a 1ms response time, and boasts 1000 cd/m2 peak brightness. As with many Samsung monitors, QLED is the display standard we're working with here, and the G9 has been redesigned with a glossy white aesthetic and a rear core that lights up with five different effects.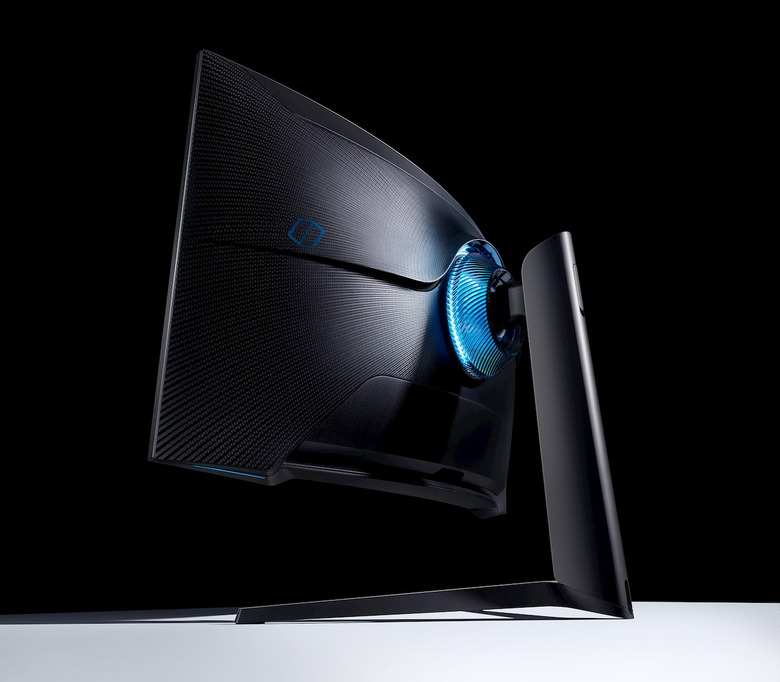 If that screams "too much money" to you, then something like the G7 might be more your speed. While the 32-inch and 27-inch configurations of the G7 may look a little bit diminished next to the 49-inch G9, it sounds like these two G7 monitors will be capable in their own right. Both offer HDR600 QLED panels at 2560 x 1440 resolution and that same 1000R curve found in the G9.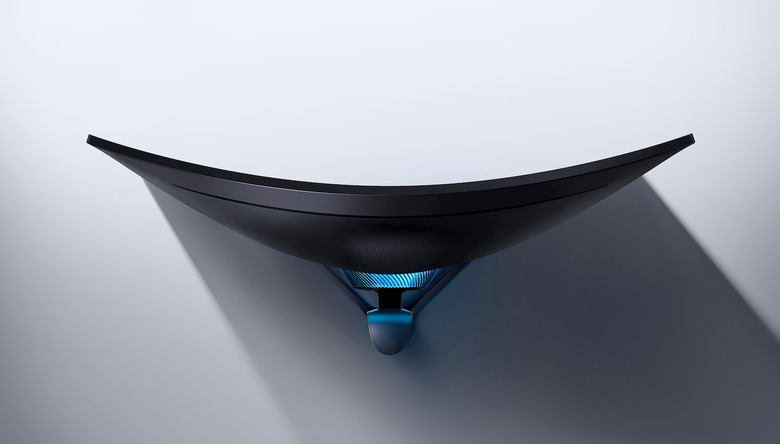 Like the G9, both of the G7 monitors have gone through a redesign too, with a new matte black exterior and that same color changing core that we saw on the back of the G9. Samsung will have both of these monitors on hand at CES, but those who are sold on them in person will have to wait a while to buy them, as they won't be available until Q2 2020. We'll let you know when Samsung announces pricing details, but it's probably a good idea to brace for a high price tag now.