Already making some headway in TVs, Samsung is now bringing the message of curved displays to computer monitors. Four new series, one of which comes in two size variations, will soon be making their way to desktops, laptops, and gaming rigs in an attempt to convince consumers that curved is really the way to go. The 29-inch SE790C and 31.5-inch SE590C boast of Samsung's ideal 3000R curvature while the 27-inch SE591C gets a sllghtly lower 4000R. The new SE510C, which comes in 23.5 and 27 inches, boasts not only of 4000R curves but also budget price.
The "R" is the measure of how curved a curve really is. A 3000R curve, for example, means that if the curve were to make a complete circle, that circle would have a radius of 3,000 mm or 3 m. Samsung believes this to be the perfect curve for a cinematic experience. The 4000R, on the other hand, is less of a curve but it still has the effect of making the screen look larger than a flat screen of technically the same size.
But curves are not the only things these monitors have. As monitors are usually used longer than, say, TVs, they result in more strain for the eyes. Samsung seeks to correct these with a bunch of technologies that try to reduce eye strain. Its eye-saver mode, for example, try to reduce the harmful effects of blue light during long hours of use. Flicker-free also reduces the strain on eyes brought about by flickering.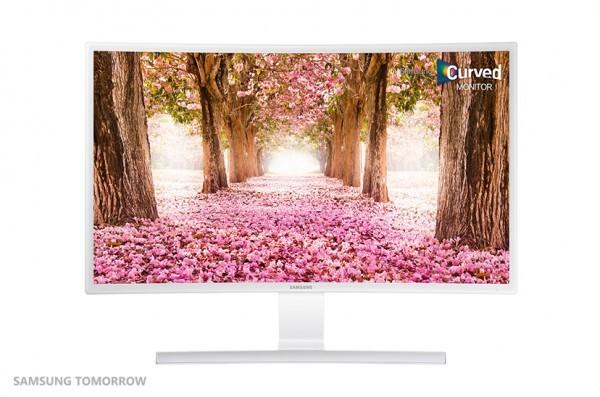 Of course, the monitors also boast of a few other features, like high contrast ratios, 3000:1 for standard models and 5000:1 for the SE590C, and brightness measuring up to 350 cd/m2. The SE790C, in particular, has some high tech functionality seen in more advanced TVs, like Picture-by-Picture (PBP) and Picture-in-Picture (PIP). The SE790C and SE590C both sport dual stereo speakers of their own.
Samsung has yet to disclose availability and pricing details for these four new curved monitor series.
SOURCE: Samsung