Samsung's new 512 GB SSD: smaller than a stamp, ligher than a dime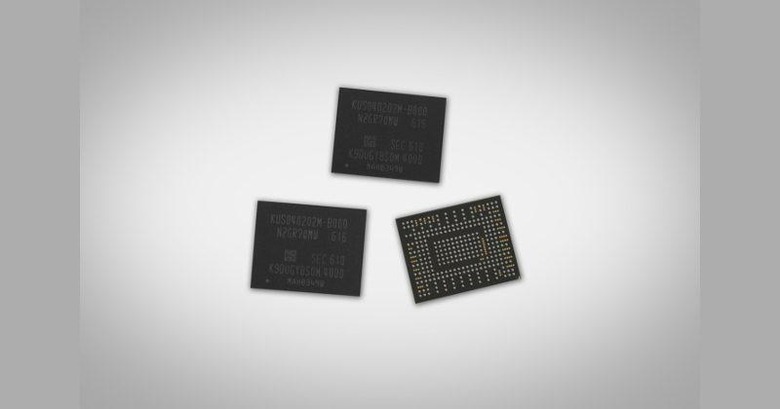 There are two things that impede computers from having inordinate amounts of data storage: the capacity of drives themselves and their size. While it is always possible to have an 16, nay even 32, terabyte "drive", but you pay for that much storage not just price but also in space. So when Samsung announces it has begun mass producing a new NVMe PCIe SSD with a capacity of 512 GB, it might sound almost boring. Until you get to the part where Samsung reveals that the SSD is less than half the size of a small postage stamp.
A small stamp measures about 46 mm x 33 mm. In comparison, the PM971-NVMe, the formal model name of this SSD, measures 20 mm x 16 mm. It also weighs only 1 gram, which is more than half the weight of a US dime, which is 2.3 g. Let's have more comparisons. A regular 2.5-inch SSD measures 100 mm x 69.85 mm. An even smaller M.2 SSD stick is 80.15 mm x 22.15 mm. Clearly, Samsung has the edge in this matter. Big isn't always better.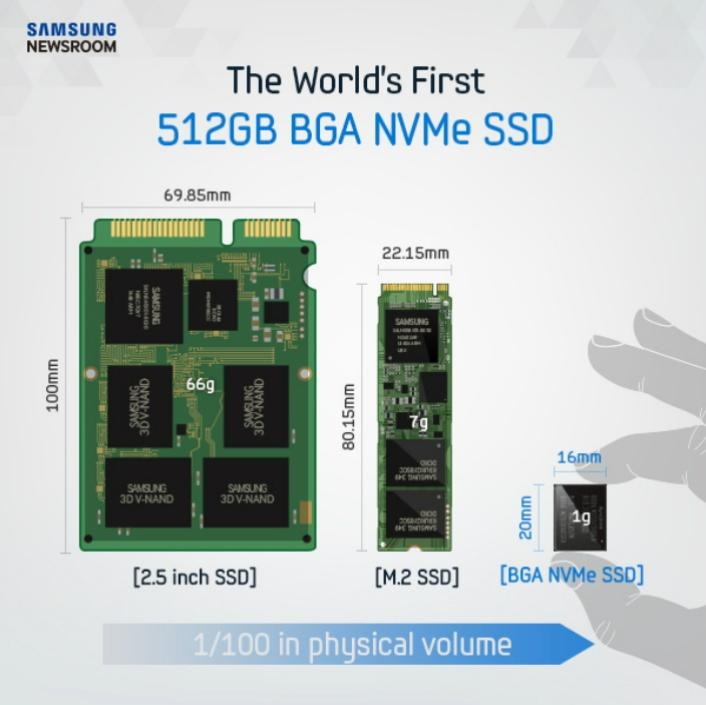 Despite the small form, the PM971-NVMe is by no means small in capacity. It doesn't reach terabyte levels but 512 GB at that size is in no way small. Samsung was able to pull this off by usng 16 256 Gigabit (equivalent to 32 GB) V-NAND flash chips. But those aren't the only things found inside this small wonder. There was enough space to cram 20 nm 4 Gb (0.5 GB) LPDDR4 RAM and a high-performance controller, making it an all-in-one storage solution.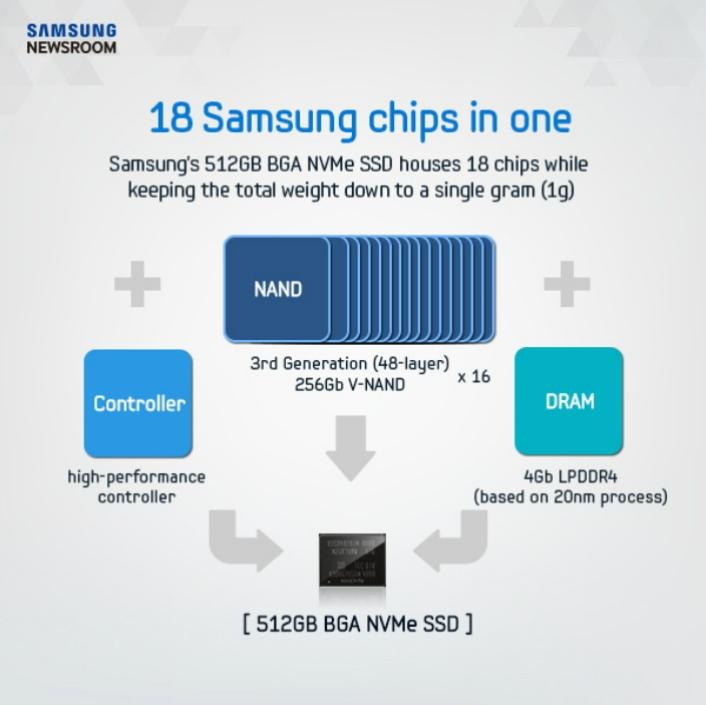 All of these contribute to the PM971-NVMe's speed, which Samsung is only too happy to boast about as well. With a 1,500 MB/s and 900 MB/s rate for sequential read and write operations, respectively, the tiny SSD outpaces a regular SATA 6 Gb/s interface. In an ideal, theoretical situation, that means being able to transfer a 5 GB Full HD movie in about 3 seconds.
The Samsung PM971-NVMe has already begun production with will start shipping to customers this June. Available capacities include 128 GB, 256 GB, and 512 GB.