Samsung's Media Hub Will Feature Movies and Next-Day TV Shows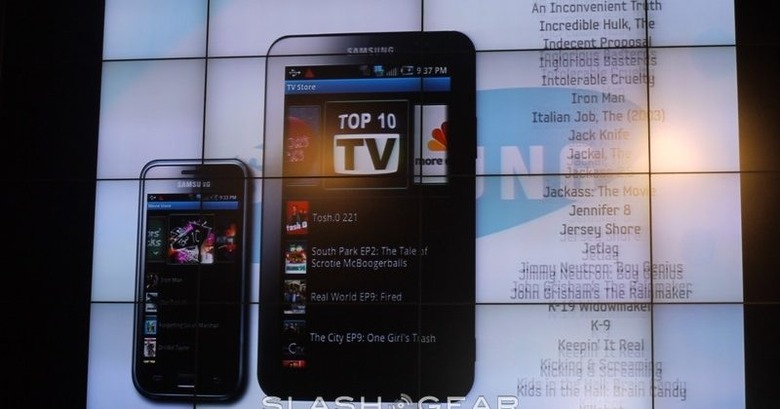 Samsung is rolling out the announcements tonight, and sure enough, they took some time to focus on their now famous Media Hub. We all know that streaming media is one of the main focuses of our mobile devices, and it's good to see that Samsung is taking it seriously. Their Media Hub is now official, as of tonight, and the Samsung Epic 4G should be getting an update OTA to make its presence known.
Media Hub can be used on 5 different devices. You can download the same content from one device to another, as long as they are on the same account. High quality audio and video will be featured in the Media Hub, as Samsung hopes to have the best media on their devices at all times. If you're on 3G or WiFI, you'll be able to start streaming your downloading content immediately. You don't have to wait for it to download completely before you watch. Samsung also announced that they are working collaboratively with MTV Networks, NBC, Paramount, Universal Studios, and Warner to bring the best media to the Galaxy devices. And Samsung plans on adding more partners over time. You will also be able to rent, too. There was some talk that this digital storefront would be purchase only, but Samsung did confirm that you can rent content, too. No word on what, exactly, you can rent.
Stay tuned as we bring you the latest information from Samsung, as they continue to announce new details and features from their event.