Samsung's fast wireless charger is about to get more accessible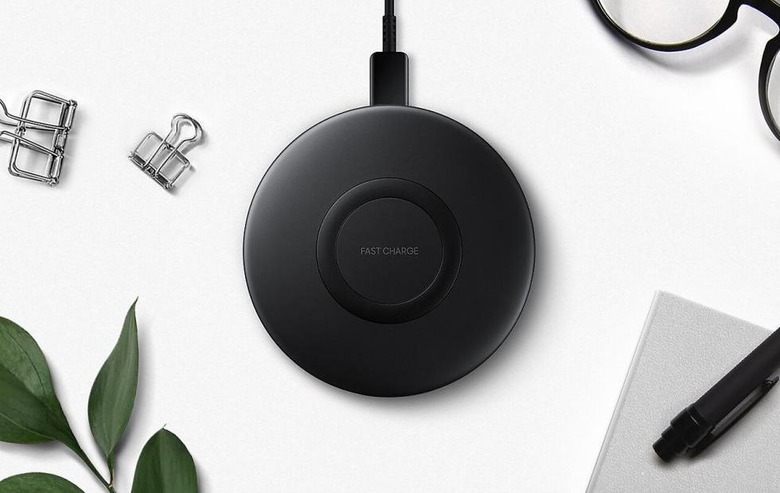 Almost all smartphones these days support wireless charging, including Google's new Pixel 3. Well, almost. OnePlus still remains steadfast in its opinion about the technology, just as it had remained steadfast about the 3.5 mm headphone jack until today. Wireless chargers, however, is still a lot slower than wired but some OEMs like Samsung do offer fast wireless charging for a price. That price is about to get slashed thanks to an upcoming wireless charger that is not only more compact but also a lot cheaper too.
Wireless charging has come a long way. It's still slower than traditional charging via cables, especially with wired fast charging technologies. The Qi wireless charging standard, however, does also have its own version of that. That means allowing for 10V output from chargers, something not all wireless chargers support.
Samsung's upcoming EP-P1100 will do exactly that, just like the existing EP-P3100. The newer model, which is still not available for purchase, is more portable than the older one though, with a diameter of 88 mm and a thickness of 12 mm. The P3100 was 98 mm across and 20 mm thick.
It's biggest draw, however, will be its price. 34.99 EUR, around $40, it's almost half of the bulkier fast charge pad. Unfortunately, there is no word yet on when it will actually go on sale, at least not based on the product page that GalaxyClub.nl was able to find.
But just having a fast charge wireless charger doesn't automatically make your phone charge faster. The phone has to also support that faster power output. For now, only Samsung's high-end premium phones are capable of that but with a cut in price for the charger, we can perhaps expect the Galaxy A series to start supporting wireless charging in the next models.