Samsung's $400 trade-in deal is back: get a Note 8 or Galaxy S8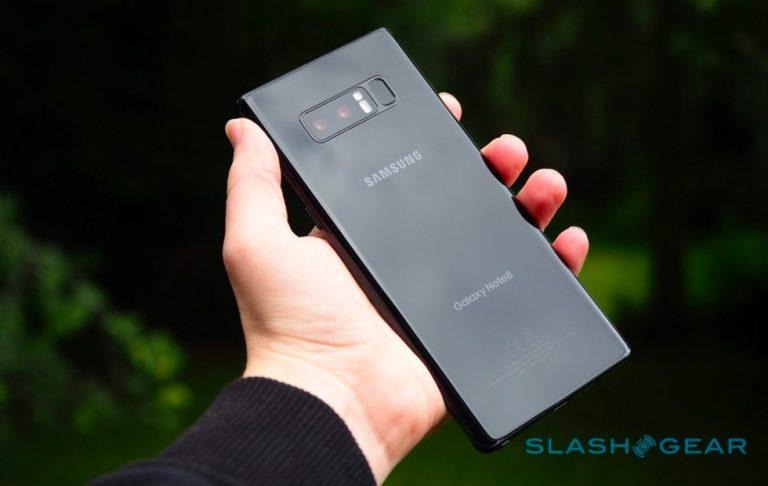 Samsung has brought back its $400 trade-in promotion, giving customers a way to get a substantial discount on the Galaxy S8, Galaxy S8+, and the Galaxy Note 8 smartphones. This isn't the first time Samsung has offered this deal — in fact, it was available as recently as Black Friday. A look at Samsung's trade-in website shows that the $400 savings offer is back, you'll just need an acceptable phone to swap in.
The deal applies for certain devices if you want the full $400 trade-in promotion. You'll need to give Samsung either an iPhone 7 or higher, a Galaxy S7 or higher, an LG V20, a Google Pixel, or a Google Pixel XL. Don't have one of those phones? You still have some options, just ones that will offer less than $400 in exchange.
Samsung will give customers $300 in trade-in value if they turn in an iPhone 6S or iPhone 6S+. Meanwhile, you can get $200 in trade-in value for the Galaxy S6 phones, the LG G6, the iPhone 6, and the iPhone 6+. Finally, you'll get $150 in trade-in credit for the Galaxy S5 phones, LG G5, iPhone 5, iPhone 5SE, and the iPhone 5S.
Of importance is that the trade-in phone meet Samsung's eligibility requirements. In order to do that, the phone will need to be working with a functional display, no cracks or breaks, it must hold a charge, power on, and not be blacklisted. The phone can have wear and tear, but only what Samsung considers normal.
As well, you'll need to disable the phone's anti-theft software, reactivation lock, and factory reset protection. The phone will also need to be factory reset before sending it in so that all personal data is removed. If your phone fails to meet the standards, Samsung says it will give you a $25 credit for it and charge the remainder of your instant credit.
SOURCE: Samsung