Samsung Z4 ditches Android for Tizen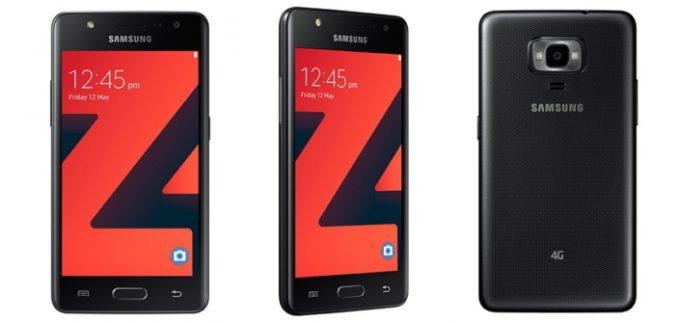 It isn't too often we see Samsung release a phone running its Tizen operating system, but today it's doing just that with the Samsung Z4. The next phone in the Z-series, this is an entry-level phone in pretty much every sense, aimed at folks who are buying a smartphone for the first time or those who would rather have a phone that takes care of all the essentials at a lower price point.
If you're buying a smartphone for the first time, this could certainly be a good buy, as Samsung has built in a number of convenience features. The phone offers a handful of shortcuts that can be performed by pressing a different combination of buttons or swiping the screen to pull up various "quick" features. These include Quick Talk – which, for instance, launches apps like Alarm, Music, or Call through voice commands – Quick Torch, and Quick Launch for the camera.
The main benefit here is that you can perform these commands without having to return to the homescreen. If you find that your battery is always dying on you, you can turn on battery notifications, which will alert you when your battery drops below a stated level. Power Planner is another feature that'll let you stretch your battery life, letting you pick one of three different levels while your phone automatically tweaks certain settings in return.
While those features are interesting, the phone doesn't have a whole lot going for it from a specifications standpoint. You'll be working with a 4.5-inch WVGA display (merely 480x800 resolution), which notably isn't as sharp or as large as the display on the Z3. A quad-core 1.5GHz processor of unspecified variety serves as the brains of this device, along with 1GB of RAM and 5MP shooters on the front and back.
The camera does have some nifty capabilities – such as an auto-selfie mode that uses facial recognition to know when you're posing – but beyond that, this seems to be a fairly standard entry-level device. As a result, those who are driven to get the best smartphones the market has to offer will probably want to steer clear of this one.
If, on the other hand, this sounds like a device you'll want, then you should know that release details are fairly slim at the moment. Samsung says it will launch in "select countries," kicking off with India later this month. Beyond that, Samsung hasn't announced any other release plans, keeping pricing details under wraps as well.