Samsung YP-U6 and YP-Q3 PMPs Now Official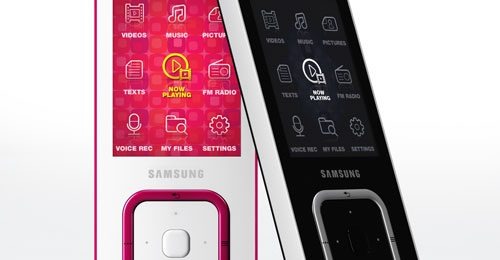 We know that a certain Apple event just ended, and we know that the Cupertino-based company just went out of their way to show off a plethora of brand new iPod devices, but let's face it — there are other options out there for you to consume your favorite music/media while you're out and about. Take, for example, these two brand new PMPs that Samsung was happy (or brave enough) to make official today. Feast your eyes on the Samsung YP-Q3 and YP-U6.
Up first, the YP-Q3. Perhaps a bit more top-notch than the other PMP announced, it deserves to be at the top of the hill. As you can see from the image above, the devices feature a pretty bold color scheme, and as you can tell, the User Interface is built to match the particular device. So, you want a pink PMP? Your UI will be pink, too. On a full battery charge, the Q3 will last you about 45 hours of constant music playback, and somewhere around 10 hours with video playback. It has 5.1 channel sound support, as well as Samsung's SoundAlive.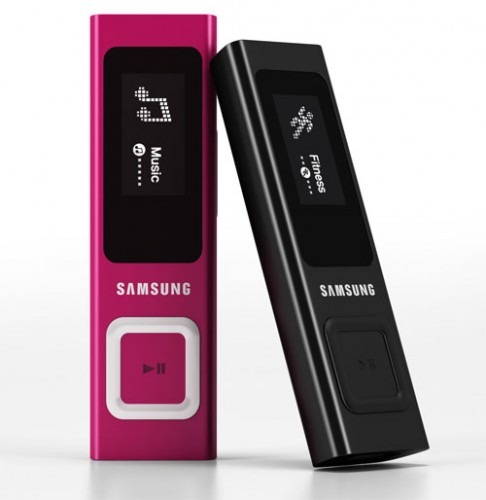 But, if you want something a bit more simpler, and without all the features, than the YP-U6 may be just for you. It's a far more simple design, even if the colors don't change, the display is only a color one, and won't match your device. It features SoundAlive, and has a Fitness Mode that will help you count your calories while you do stuff. You'll get about 20 hours of continuous playback from your music. No word on when these will hit the market, or how much they'll be . . . But, they probably won't be too expensive.
[via Samsung Hub]