Samsung Wireless Charger Duo outed by Amazon ahead of launch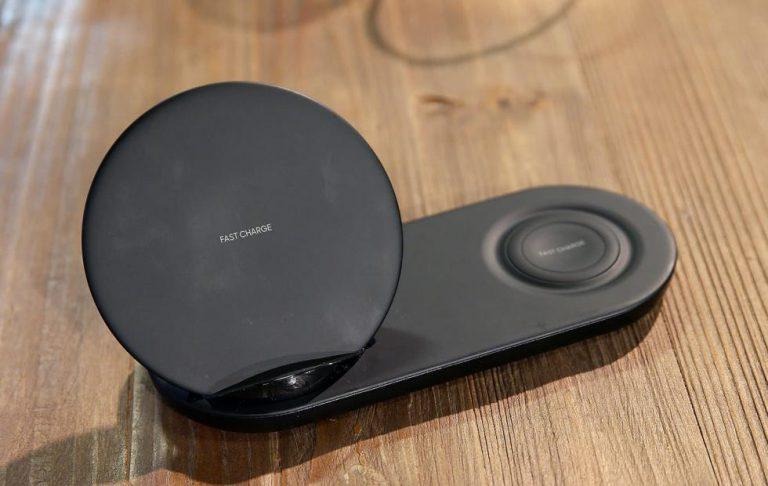 Almost everything that can be leaked about the Galaxy Note 9 has already been leaked, including some inkling of its price. Even its cases are already out in the open. There are, however, still two companions that continue to be shrouded in mystery: the Galaxy Watch and a new dual charging pad. But thanks to an error on Amazon's part, we now have a confirmation and a set of images for the Samsung Wireless Charger Duo.
Eagle-eyed Gizmodo staff saw the unannounced charger sitting quietly among Amazon's other products on display for a holiday press preview. The tag on the product links to an existing Samsung Qi Pad charger, which is definitely not the one on display. We'll chalk it up to some clerical error but Amazon's loss is obviously our gain.
That said, there's nothing particularly exciting about this large wireless charging accessory. There are two pads, as indicated by earlier leaks. One is propped upright at an angle, obviously for a smartphone. The other has a smaller circle that seems to be meant for a smartwatch. All Samsung Gear S smartwatches support wireless charging.
The sticker on the back notes that the charger accepts an input of 12 V/2.1 A and there is only a single USB-C port on its back. There is no indication, however, of its output rate and how fast it will be able to charge Samsung's devices. According to the report, the charger on display wasn't functioning properly.
The existence of the Wireless Charger Duo does hint that Samsung will be unveiling its next smartwatch, tentatively called the Galaxy Watch, as the companion for the Galaxy Note 9 at its Unpacked event next week. It will definitely be curious to see if Samsung has anything interesting for its wearable line, as the Tizen-based Gear software has become pretty stale lately.