Samsung WB100 packs 16MP and 24x optical zoom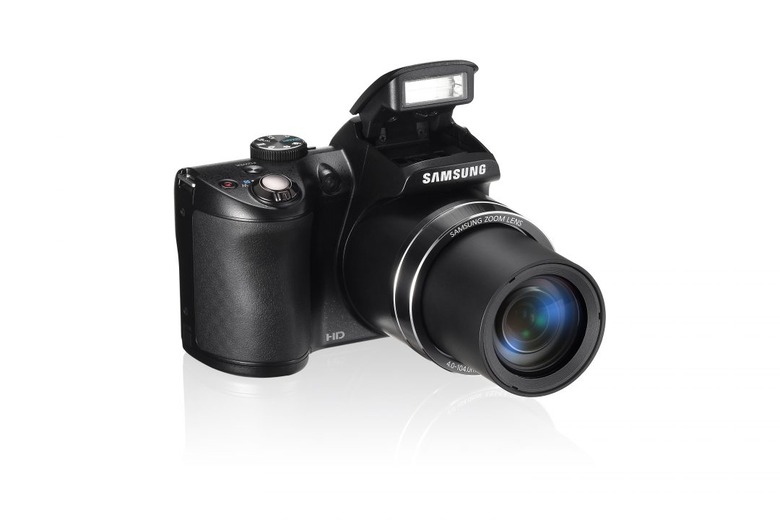 Samsung has today introduced a new camera into its range, the WB100. It's designed to capture high quality images while maintaining a compact form factor. The camera comes with a 26x optical zoom as well as a 22.3mm wide angle lens, with the sensor capable of capturing 16.2-megapixels. On top of that, there's 720p/30 video recording, and Samsung has included a Dual Image Stabilisation mode to reduce soft photos as a result of shaky hands.
Other camera features include a 3D photo mode as well as a Live Panorama Mode. ISO can be set between 80 and 1600, with a 3200 option that's only available with 3-megapixel images. The camera packs a 3-inch display on the back, and also has a HDMI v1.4 output plus a traditional A/V camera jack.
Oddly enough, to power this camera you'll need to insert four AA batteries. The whole thing weighs around 403 grams without any batteries, and Samsung says the camera should be available in July for around €219 (~$275).