Samsung upcoming Britecell camera module and Bio Processor detailed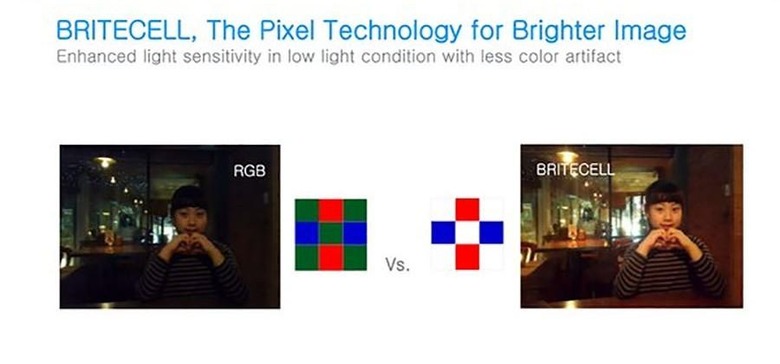 Samsung has offered up some details on a couple bits of new technology that will make their way into future devices. One of them is a new Bio processor that will be able to improve health related features that wearables offer in the future. The Bio Processor is expected to hit market next year.
The processor is an all in one solution that uses a single integrated SoC capable of doing things like heart rate tracking, electrocardiogram recording, measuring body fat, galvanic skin response, and skin temperature in one device. It's 80% smaller in size and 50% more power efficient than individual sensors for each function. Users will also be able to use their heart rate as a key for their door using the sensor.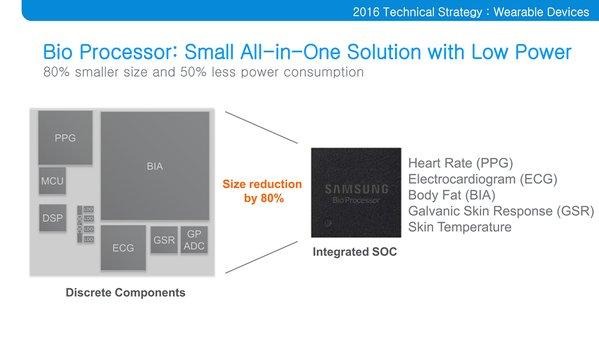 The other product is called Britecell and it is an image sensor that promises improved light sensitivity in low light conditions with less color artifact. This sensor has one micron pixels helping to reduce module height by 17%.
The sensor uses Smart WDR tech for a more detailed image and uses multi-exposure for better spatial resolution and Phase detection Auto Focus for more accurate and faster focusing. It's unclear when the Britecell tech will find its way into smartphones. Some suspect that the first use may be in the Galaxy S7.
SOURCE: Sammobile