Samsung unveils new SH-B083 Blu-ray combo drive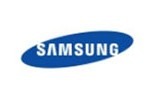 Samsung has announced that it will be launching its first internal Blu-ray combo drive that can burn Blu-ray media along with CDs and DVDs. The drive is called the Samsung SH-B083 and will be compatible with both single and dual layer Blu-ray discs.
reports that the drive will read BD-R and BD-ROM media at up to 8x speeds and can read CDs at up to 40x with DVD read speeds of up to 16x. The drive also uses a Samsung jumping algorithm that allows an average access speed of 350ms. Samsung claims that is a much faster average access speed than other drives on the market.
The SH-B083 has two lenses inside the drive. One lens is used to read BD media and the other is used for CD/DVD media. Spherical aberration compensation technology is also incorporated to make the reading of Blu-ray discs with protective layers that are not uniformly thick more accurate. The drive is set to launch in November through Amazon and Newegg at undisclosed pricing.