Samsung unveils new Series 9 Notebook and Series 7 AIO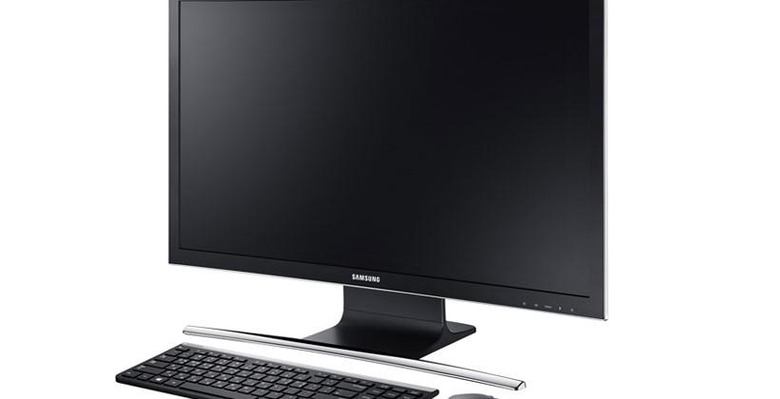 Samsung has announced a couple new products including the Series 9 notebook and the Series 7 AIO desktop computer. The Series 9 notebook will be in the Samsung Electronics Store starting on December 29 to January 4 depending on location. The notebook promises to be very slim at 11.8mm thick and weigh in at 950g.
Samsung says that the Series 9 notebook is the thinnest and lightest machine it offers. The battery promises 12 hours of use per charge and the machine has a 12.2-inch screen. Native resolution is 2560 x 1600 and the machine will run Windows 8.1. The processor is an Intel Core M running at up to 2GHz. That CPU is mated with 8GB of RAM and a 256GB SSD for storage.
The Series 7 AIO machine has an interesting curved screen and will launch in January 2015. The machine has full HD resolution and a pair of 10W speakers inside. Users can watch cable TV on the monitor via a HDMI in/out port. Samsung includes a front HD webcam and more.
The screen is 27-inches in size and has 1920 x 1080 resolution. The OS is Windows 8.1 and Samsung equips the AIO with 8GB of RAM and an Intel Core i5 CPU. Storage is to a 128GB SSD and a 1TB HDD. Samsung will offer more details on the AIO and have it on display at CES 2015 next month.