Samsung unveils line of consumer memory cards in Taiwan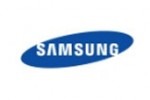 Samsung has its fingers into just about every category of electronics that you can think of from TVs to computers, and LCDs with lots more stuff thrown in between. The company announced today that it was entering into the consumer memory card market for the first time.
The catch is that Samsung will only be in the Taiwanese market for the time being with its memory cards. Samsung will unveil SD class 6 memory cards, microSD cards, and CF cards with capacities of 4GB, 8GB, and 16GB.
This is the first time for Samsung branded memory cards, but Samsung points out that it has been manufacturing white label memory cards for other companies. With Samsung making the memory cards and selling them directly, it should be able to squeeze more profits out of what is traditionally a low margin market. The products will come to other select markets later.