Samsung unveils IoT SUHD Smart TVs at CES 2016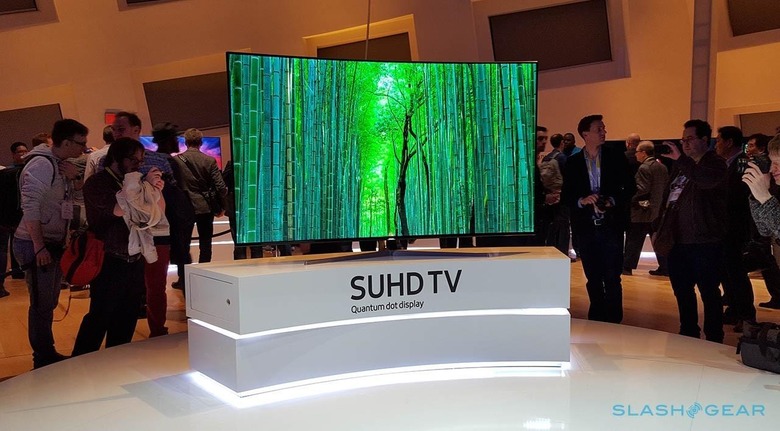 Samsung has announced planned IoT integration with its' new line of televisions. With such an integration, the television transforms from a mere entertainment box into a large central hub of sorts, lending owners access to different element of their smart home. Says Samsung, all of its 2016 Smart TVs will be Internet of Things ready, working in conjunction with the SmartThings platform.
Samsung envisions a world where its' televisions are for far more than just watching video. Its' 2016 line of SUHD televisions in particular will all feature an integrated IoT hub developed in partnership with SmartThings, making the TV a control hub for an entire smart home. According to Smart Things Founder and CEO Alex Hawkinson, users will be able to control more than 200 devices from various partners, including everything from security equipment to appliances.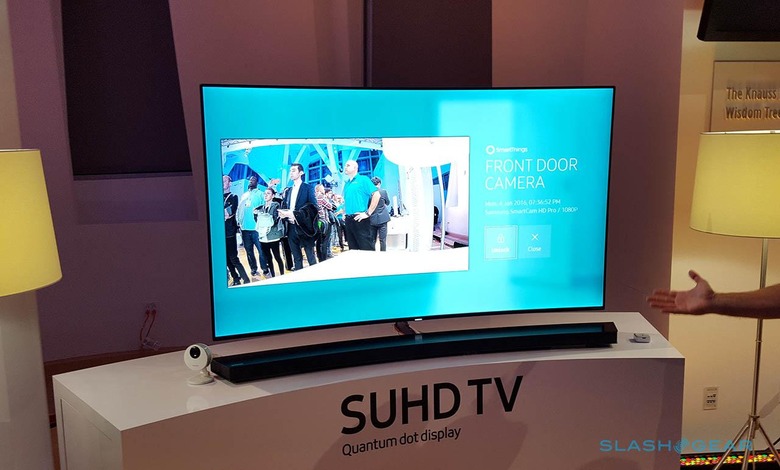 One example shown above is a connected camera that, in the real world, would be positioned outside one's door. The video feed can be pulled up on the television with controls alongside, making it possible to deal with unexpected visitors without getting off the couch. Samsung also demonstrated how one could control the lighting in a home and trigger a 'cinema mode' when watching movies.
Said Hawkinson, "[This] greatly expands the market for smart homes."
Those more concerned with gaming than smart homes are also in for a treat. With its Smart TVs, Samsung is bringing games sans the need for a console thanks in part to partnerships with PlayStation Now and Game Fly — more than 500 games will be provided, with streamable titles including Assassin's Creed III and Batman: Arkham Origins. Owners will also have the option to download some games. Says Samsung, "We're proud to deliver the most realistic gaming experience possible."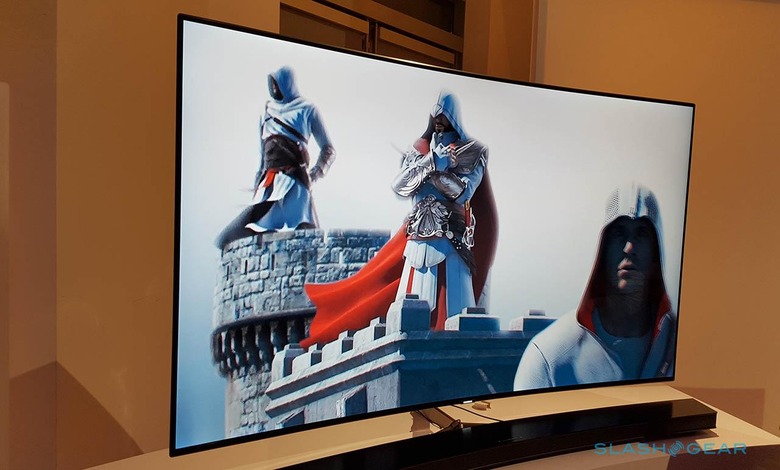 Putting the smart technology aside for a moment, Samsung has some brag-worthy updates with its newest line of SUHD TVs — 1,000nits HDR is the company's "new standard," for example, "enabling viewers to see the smallest details ... regardless of viewing environment." As well, the new 2016 Quantum to display is Cadmium-free, which is better for the environment. The company showed off its' display technology on one particularly ultra-slim model.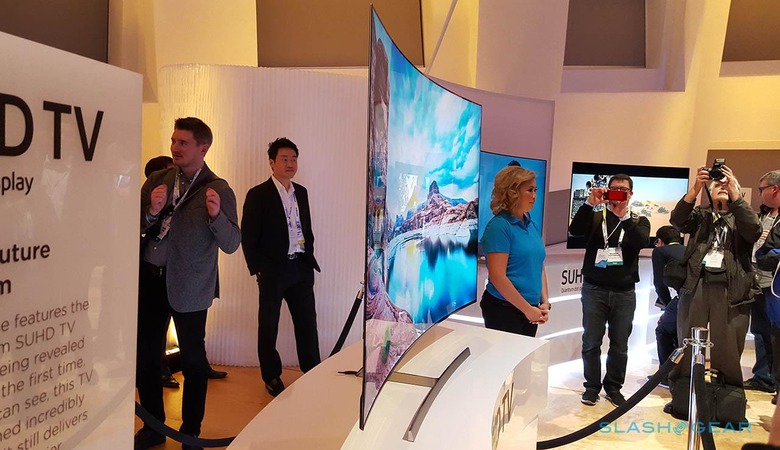 To ensure buyers have access to UHD content suitable or its' newest televisions, Samsung also has a new Blu-ray player which, as you'd expect, plays 4k-content. Says Samsung, "[Our] Ultra HD Blu-ray player will deliver Blu-ray content to match the SUHD resolution."
That player and more will be controllable with the Samsung Smart Control, which consolidates remotes by auto-detecting and controlling any connected devices sans the need to go through lengthy setups.