Samsung Unpacked 5 could see Galaxy S5 open MWC 2014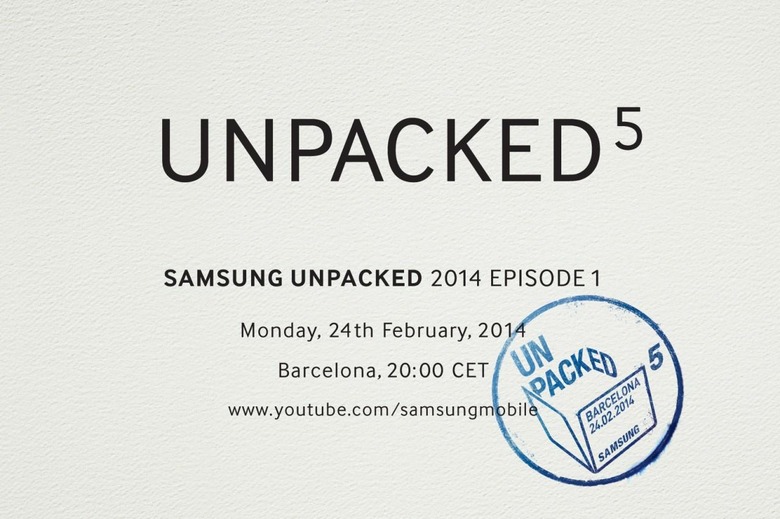 Samsung has announced Unpacked 5 – Episode 1 for later this month, possibly hinting at the GALAXY S 5 with its exponential slyness. The Korean company is slight on details, but as with past Unpacked events, it is gearing up to introduce its "Next Big Thing," likely the next iteration of its GALAXY S handset lineup.
Samsung has held multiple Unpacked events in the past, and whilst we can't peg this as the upcoming and anticipated Samsung GALAXY S 5 announcement, the Korea handset maker does toss a handful of hints into the mix that its latest flagship smartphone may be the focus.
In addition to tacking the "5" onto the end of its latest Unpacked announcement, the company also went on to point out a couple factoids alongside it, among them being that it introduced the GALAXY S 4 in March 2013 and the Galaxy Note 3/Gear in September of the same year.
It appears the event will be live streamed on Samsung's Mobile YouTube account for those who are interested in watching, with the event kicking off at 6:30PM in Barcelona — adjust your time zone accordingly. We'll be attending Mobile World Congress later this month to bring you all the latest and greatest news, so stay tuned!