Samsung Tweet Invites Everyone To Times Square For Galaxy S IV Launch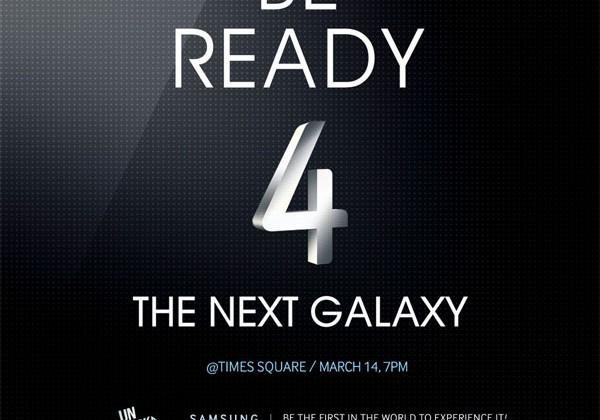 When it comes to Android smartphones Samsung makes some of the best out there. The company's Galaxy S III is one of the best smartphones on the market and has sold in huge numbers for Samsung. That smartphone is also one of the strongest competitors to the iPhone from Apple.
Word has continue to circulate that Samsung is set to launch the next Galaxy S smartphone. While we don't know exactly what hardware will be featured or what the specifications for the device will be, we do now know when it will be unveiled. Samsung has offered up a tweet, which you can see above, inviting everyone to the launch of the device.
The tweet invites people to Times Square in New York City to watch the unveiling live. While the tweet doesn't say specifically how this will be accomplished, it's presumably going to be via one of the giant Times Square TV screens that will be broadcasting the event. The Samsung Unpacked 2013 episode 1 event will be held on March 14.
Anyone who wants to venture down to Times Square on March 14 at 7 PM will be among the first in the world to get a glimpse at the Galaxy S IV and learn all of its details. A lot is expected of the S IV and the device is sure to be incredibly popular.
[via Twitter]