Samsung to Boost Production of Displays from 3 Million to 30 Million in 2011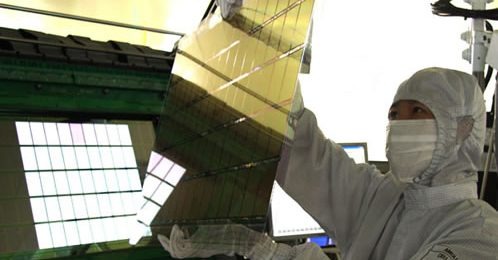 We've heard word about Samsung's intentions of opening a new plant all the way at the end of 2009, but it's finally getting official. Samsung Mobile Display's Vice President of Marketing, Lee Woo-Jong, has confirmed in an email to Down Jones Newswire, that their upcoming plant (which is scheduled to open mid-2011) will boost the display production from a reported 3 million, to a projected 30 million per month.
The shortage of AMOLED displays is something that hit manufacturer HTC pretty hard. Not only have they been unable to keep up with demand from customers due to production, but also due to shortages in supplies. Smasung Mobile Display expects that the new plant will help in the overall production amounts, making it possible for other companies to take advantage of the coveted displays.
Truth be told, many believed that the shortages for other companies, like HTC (which lead them to use Super LCD displays from Sony in devices like the HTC Incredible (for Verizon)), meant that Samsung was reaping the rewards (so to speak) in the fact that their plants were manufacturing the AMOLED/Super AMOLED panels that so many people wanted. Woo-Jong finally came forward on that belief, and said that the shortage not only affected other companies, but also Samsung. The high demand for the displays made it hard for Samsung to produce their own handsets, too. Which is good news — it means that Samsung wasn't hording their own product. If the plant does come into play next year as Samsung intends, then it will certainly be a good year for devices and their manufacturers.
[via OLED-Display.net; thanks, Erik!]