Samsung The Frame TV lineup gets a new 43" model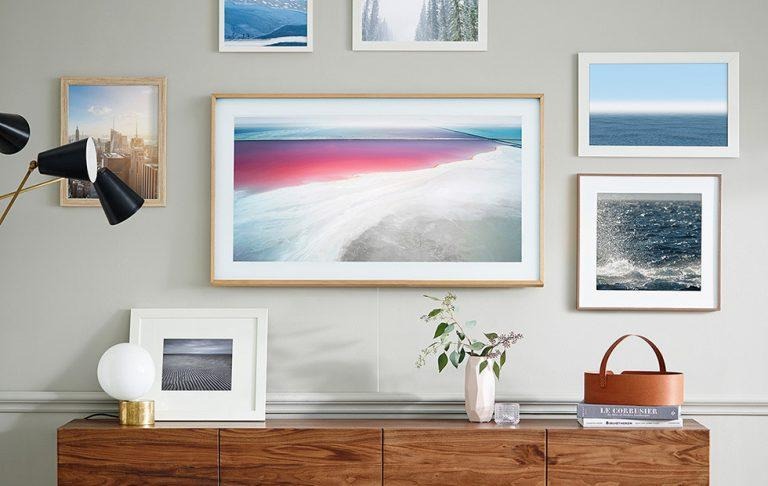 Samsung's television that blends in with other art pieces, The Frame, is now available in a 43-inch size option. This makes the new model the smallest available in the lineup, joining the existing 55-inch and 65-inch options. As with the other two models, the 43-inch version is designed to look like a piece of wall art when not in use, eliminating the big and arguably ugly look of an ordinary flat screen TV.
Historically, hiding a television meant getting a TV cabinet that would hide the unit behind closed doors. That solution has become less common as televisions have grown slimmer — many people now mount them on a wall and call it a day, but Samsung wants to take that a step further. The Frame is a wall-mounted solution that doesn't look like a TV when it's not in use. Turn it off and the screen is replaced by what looks like a piece of artwork.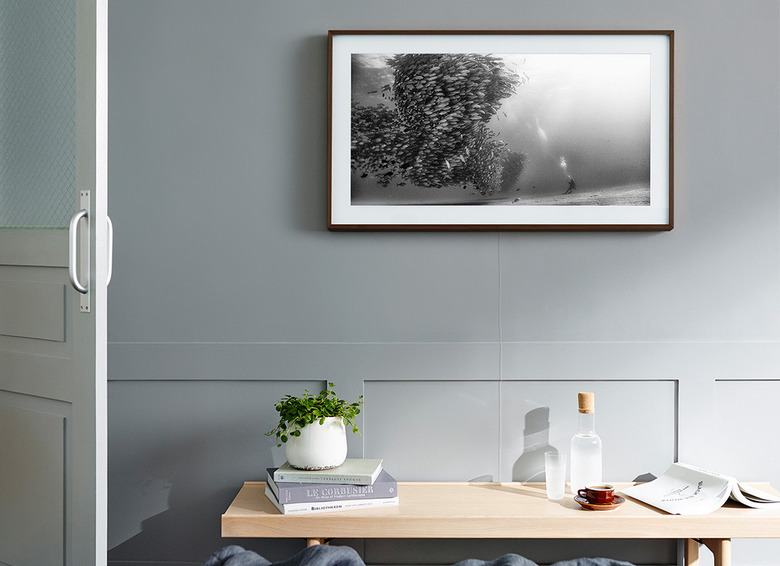 Users can customize the art shown on the television, using it to showcase photos or art pieces. This is done via its Art Mode, though the TV will take care of the hard part if you're not keen on choosing options yourself. The Frame packs the Samsung Collection, as the company calls it, which gives users access to in excess of 100 professional pieces across various genres and compositions.
Works include digital art, urban abstract, landscapes, action images, still life art, and more. A related Art Store presents more than 400 additional options, among them being work by both emerging and established artists. The work has been curated by various museums and galleries, among others, though the content isn't free. Subscribers get access to the collection for $4.99/month or can buy the individual content outright for $19.99 each.
As for the actual design, The Frame is designed to be invisible (as a television) when properly mounted. This includes hiding the wires and cables that ordinarily accompany TVs, a frame that can sit flush against the wall, sensors that automatically adjust the picture as needed for things like lighting conditions, and a power-saving mode for automatically turning on the The Frame when someone enters the room.
The 43-inch model is priced at $1,299 USD.