Samsung Techwin to split off camera business into new division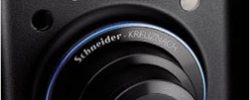 It seems like Samsung Techwin is going to split off their camera business into a whole new division all by itself. This new division is set to be called Samsung Digital Imaging and it will be the source of all Samsung camera-based products beginning on February 1st.
Also on this date, Samsung Digital Imaging will begin to be listed on its own as a separate entity. This will be done in an effort to separate this from the Samsung Group's heavy industry segment. This also makes it easier for the new management to more thoroughly focus on the consumer digital camera industry.
This split would make perfect sense. Especially, when you consider what Samsung Techwin is known for making besides digital cameras, which includes gas turbine engines, mobile artillery and more.