Samsung teases Q950TS QLED bezel-free and AI-powered 8K TV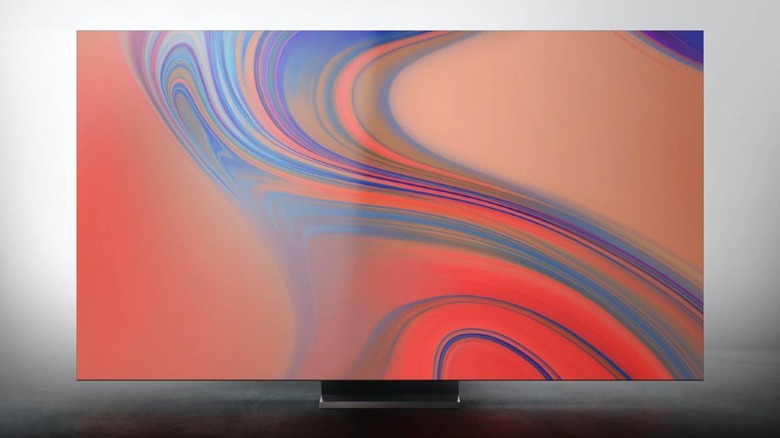 Samsung is teasing its gorgeous Q950TS QLED 8K television model ahead of its CES 2020 debut. This model packs an Infinity Screen with a 'nearly-bezel-less' design, the result being what appears to be simply a large screen floating above a small stand. The Q950TS includes AI-powered 8K content upscaling, an Adaptive Picture feature, and much (much) more.
Every year, Samsung shows off its latest and greatest television models and 2020 is no exception. The company's new 8K QLED model stands out among the rest, having essentially no bezel to show. The Q950TS is powered by a 'quantum processor' enabling the AI capabilities and deep learning for upscaled content using a neural network model.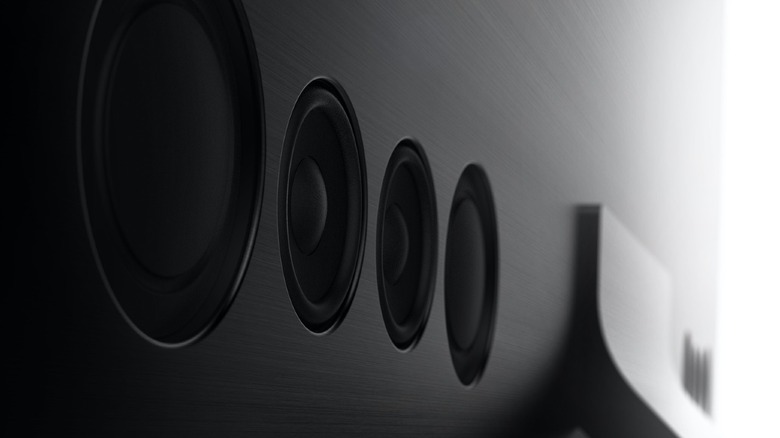 The company isn't providing all the details about its new flagship model at this time, but we do know that it features a large number of modes and capabilities, including Adaptive Picture for optimizing the contrast and brightness levels, AI ScaleNet for reducing data loss during streaming from Prime Video, 'Object Tracking Sound Plus' tech for tracking audio with moving objects on the screen, Q-Symphony audio, Active Voice Amplifier that boosts spoken lines in content when necessary so that viewers don't struggle to hear it, and various viewing modes.
In addition to 'Multi View,' which is a picture-in-picture and side-by-side viewing option, this 8K TV model features Tap View for mirroring content from a phone, Digital Butler for controlling other devices, and 'TV Plus,' a free streaming service with access to content like news and movies.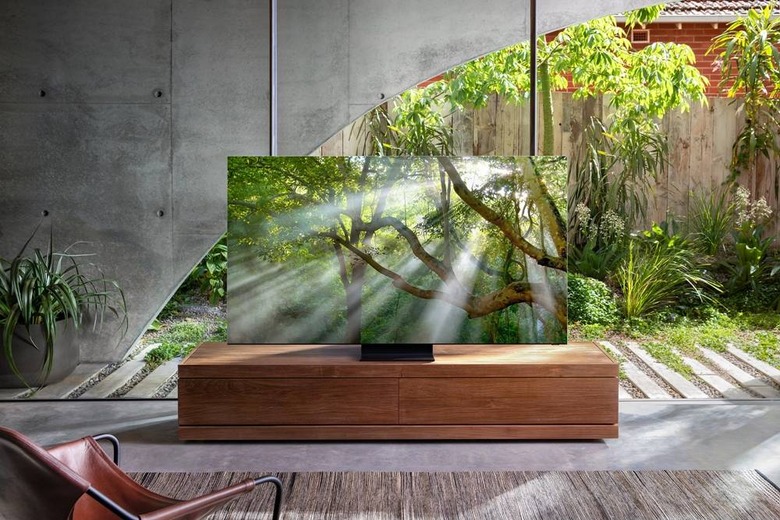 Finally, Samsung says its Q950TS TV will feature a Universal Guide and support for using the Samsung Health app, meaning the content including workouts are displayed on the television screen. Additional details will arrive next week when Samsung officially debuts the new 8K model during its CES 2020 event.