Samsung ST700 and PL170 Point and Shoot Cameras Hands-On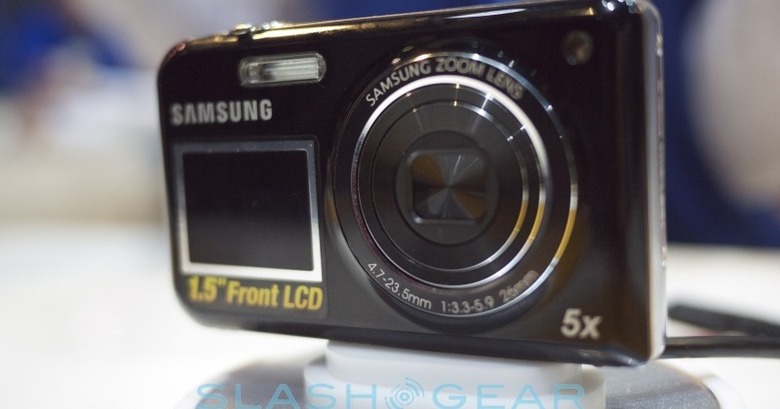 Not everything showcased at CES is high-end advanced user products, Samsung was also showing off their consumer-level point and shoot cameras at CES this year. Bringing in an all new universal UI, Samsung will focus not only on quality on their upcoming cameras, but also usability.
The new UI is obviously based on cell phone operating systems. Samsung is pushing heavy into the app market on their devices, first with their TV and Samsung Apps UI, and now with the consumer-grade point and shoot interfaces Samsung thinks it's the best way for users to navigate around software.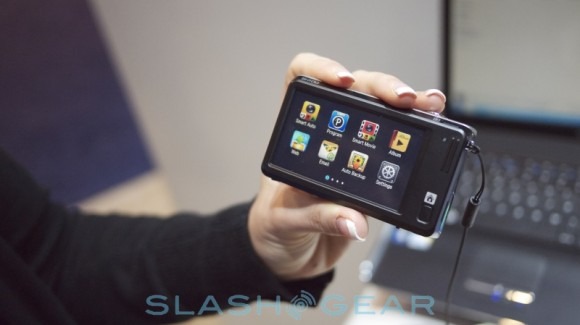 On the showroom floor, we saw two of their upcoming devices – the ST700 and PL170. The ST700 boasts a 16 megapixel sensor, dual screens (3-inch touch-screen LCD on the back and 1.8-inch LCD on the front). Hitting the market in March, the device will sell for $279.99.
The PL170 is also a 16 megapixel camera and will be a more entry level camera when compared to the similar ST700. Sporting a 3-inch LCD and 1.5-inch front-facing LCD the device is very slim and lightweight all while feeling like a quality durable product. Also available in March, the PL170 will retail for $199.99.
Note: The PL170 we saw on the showroom floor did not have a front-facing LCD even though the Press Release and info sheet stated it should have. No word yet on whether it was just a prototype unit or the PL170 will just not feature a front-facing screen. But, it lacking a front-facing display would explain the price difference for two seemingly similar cameras.