Samsung shows off their sexy MM-X5 iPod dock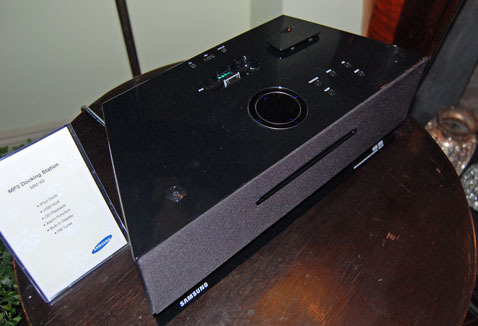 If you're looking for a sexy new stereo system for your iPod, you might check out Samsung's latest offering, the MM-X5.
The new MM-X5 has something that you don't see in most iPod docks, a CD player. Make that a slot-loading CD player. You'll get a decent amount of sound out of the 20W shared speakers. Just in case you don't have an iPod, the USB port will allow you to hook up any old MP3 player.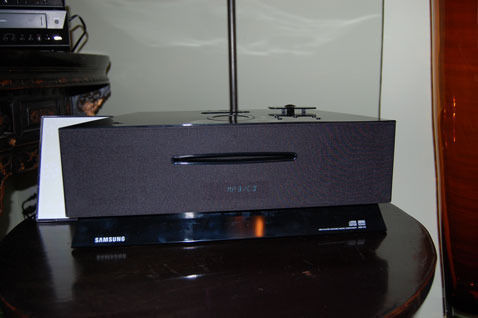 You'll get a few other niceties like an FM tuner and an alarm clock. Look for this to retail for $199 starting in October.
Samsung Unveils MM-X5 iPod Dock/CD Player Combo [via Samsung]