Samsung shows off new e-paper tech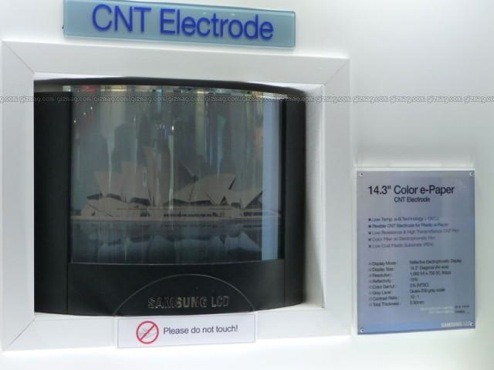 It seems like e-paper technology is popping up all over the place these days. In fact, Samsung just showed off their own version of the tech and it certainly is different, that's for sure.  
Samsung's take on the e-paper technology uses carbon-nanotube electrodes in order to power the display. This color carbon nanotube active matrix electrophoretic display works in a very specific way. It actually moves around pigment particles by means of an electric field.
The pigment particles are charged and this is actual the first color display like this that is fairly large. At 14.3-inches, it could make for an excellent e-book reader display. It is also flexible and doesn't require very much power to get going. Pretty cool!
[via Gizmodo]