Samsung shows off new 2D 750 and 950 3D monitor for 2011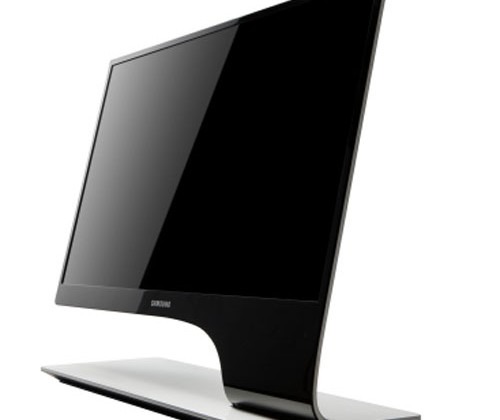 Samsung has a new monitor that supports 3D content and a 2D screen that has debuted. The cool new screens include the 950 and the 750 series and both will come in normal screens and in versions for HDTV/monitor hybrids. The new screens include the S23A750D 23-inch, S27A750D 27-inch, the S23A950D 23-inch, and the S27A950D 27-inch.
All of the screens have a screen resolution of 1920 x 1080 and a 2ms panel response time. The contrast ratio on the screen is 1000:1. The monitors have viewing angles of 170-degrees and 160-degrees, presumably those are horizontal and vertical angles.
Connectivity for the screens includes DisplayPort and HDMI. The 950 models will convert 2D to 3D content and all of the screens are WLED backlit. They also all cover 100% of the sRGB color gamut. Pricing is unannounced at this time, but they will all ship in 2011.
Via CNET