Samsung shows off ES9500 OLED TV and ES9000 Smart TV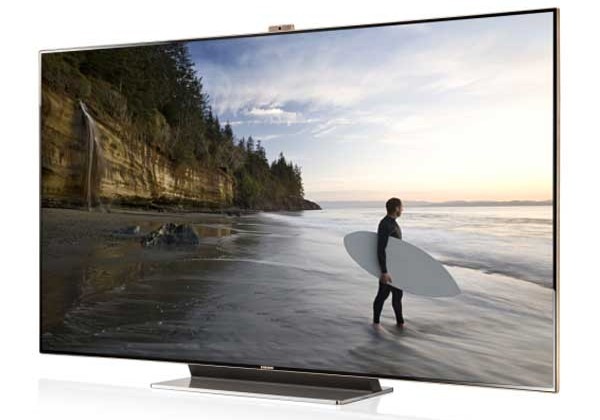 Samsung is on hand at IFA in Germany this week and is showing off some of its interesting products such as TVs. Two of the TVs that Samsung is showing off at the show include the 55-inch ES9500 OLED TV and the ES9000 smart TV. The show is first time either of these TVs has been shown off in Europe. Both of the TVs promise high-quality images and interactive experiences.
The ES9500 OLED TV has a 55-inch screen and promises richer colors and faster response times than traditional TV screens. The OLED panel has self-emitting sub pixels able to produce lifelike colors in each individual sub-pixel. Samsung says that capability allows the TV to produce unparalleled detail in shadows, shapes, and subtle colors.
Like all OLED screens, the ES9500 needs no separate light source and can provide a screen response time that Samsung says is 1000 times faster than a traditional LCD TV. That means much more fluid and attractive visuals during fast action. The OLED set also comes with Multi-View allowing two different programs to be watched by two different users at the same time on a single screen.
Watching two programs at the same time on the TV requires the use of Samsung Multi View 3-D glasses with integrated headphones. Samsung is also showing off its 75-inch ES9000 LED smart TV. The TV is only 7.9 mm thick and has built-in pop-up camera supporting face recognition and more. Both TVs feature Smart Interaction with Voice Control, Gesture Control, and more.