Samsung, Sharp, and other LCD makers paying $553 million to settle price fixing claims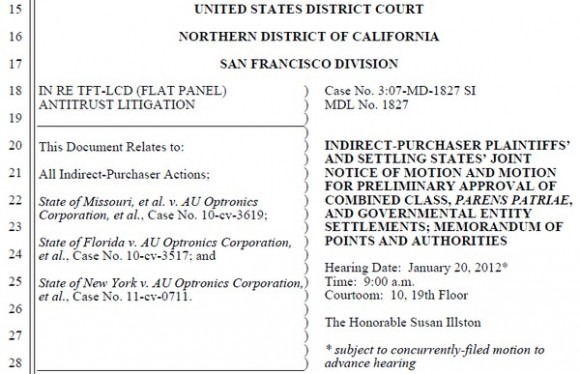 LCD makers Samsung, Sharp and five other manufacturers have agreed to pay $553 million to settle a multi-state class action lawsuit accusing the companies of price fixing. The lawsuit alleged that the companies conspired to inflate prices for LCD displays used in TVs, notebook computers, and computer monitors between 1996 and 2006.
A probe into allegations of similar anti-competitive activities among LCD manufacturers took place back in December 2006, which led to the several companies and execs pleading guilty and paying more than $890 million in fines. This latest settlement is to address claims by consumers as well as by eight states, including Arkansas, California, Florida, Michigan, Missouri, New York, West Virgina, and Wisconsin.
The companies involved include Samsung, Sharp, Hitachi, Epson, Chi Mei, HannStar, and Chunghwa. In addition to the fine, they will be required to engage in antitrust compliance programs and cooperate with ongoing prosecution of other companies that may have participated.
[via Engadget]