Samsung Series 9 seeing Ivy Bridge update soon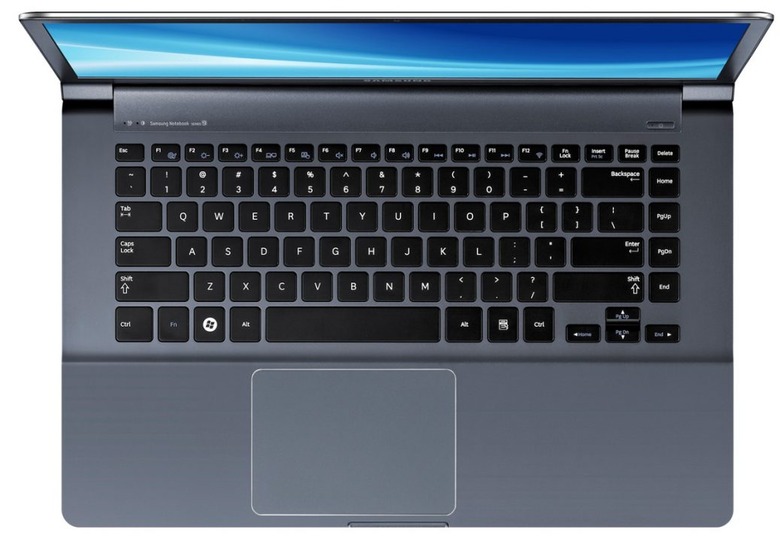 The current crop of Ultrabooks certainly aren't bad value for money, but they haven't quite made the splash that Intel and partners were hoping for. Maybe that will change with the upcoming release of the mobile Ivy Bridge chipsets. Samsung has updated the listing for its Series 9 Ultrabook to show that an Ivy Bridge version is coming. They did leave out the crucial detail of when, though.
The 15-inch Ultrabook will feature the same 400-nit 1600x900 display, but with some upgraded internals. The processor gets a bump to a Core i5 3317U clocked at 1.7Ghz, and you'll get the improved HD 4000 GPU too. A 128GB SSD will serve up all your content, and 8GB of DDR3 RAM will hopefully mean you can leave all those tabs open for even longer.
Again, there's word on when you'll be able to pick the refreshed Series 9 up, or how much it will cost either. The 13-inch versions hit the UK back in February, but the 15-inch has been suspiciously absent, possibly so it can receive the Ivy Bridge bump. The current 13-inch model goes for around £1,199 (~$1,940) at Amazon and John Lewis, so that should give you a rough idea of what to expect when the 15-inch does grace virtual and physical shelves.
[via Engadget]