Samsung Series 7 All-in-One hands-on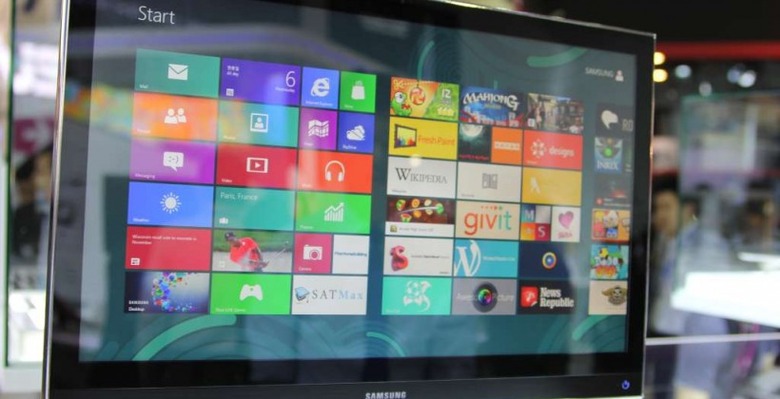 Could your next desktop PC feature a full blown touchscreen? If the products being demoed at Computex 2012 are any indication, then the answer is most likely yes. Samsung has shown off a new Series 7 All-in-One PC at the event. The PC features a 27-inch screen with a 2560x1440 resolution, and full 10-point multi touch support for Windows 8.
Samsung isn't saying exactly what the specs are of the device since it's still in the prototype phase, but touch operations in Windows 8 are said to be working right now. In addition, the PC will feature voice recognition and hand gesture controls.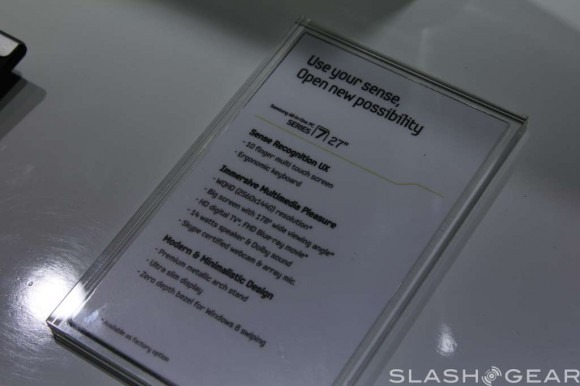 Going around the device you'll see a smattering of ports including an SD card reader, two USB 3.0s, and Ethernet, but otherwise details are scarce. We would hazard a guess that this is running one of Intel's Ivy Bridge processors, but we won't be sure until Samsung reveals more about the AiO. No word on exactly when, but probably later on in the year.
[vms c3b7c814df797cbda0f8]