Samsung SENS G25 - 19-Inch Notebook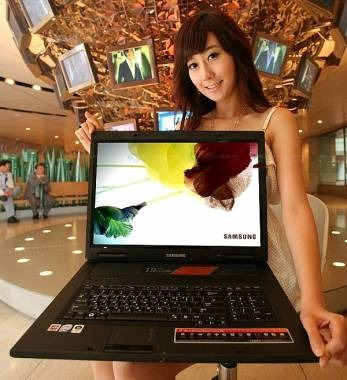 When I thought 17-inch notebooks are oversize notebook, Samsung comes up with even a bigger one. The SENS G25 from Samsung is a 19-inch notebook that would probably be tied to a desk most of the time.
The screen sports 300cd/m2 of brightness and contrast ratio of 1000:1. The SENS G25 features ATI GPU and powered by Intel's Core 2 Duo CPU. Not many information on SEBS G25 yet, however as far as we know it is priced from $1,088.
19 inches for your Notebook, by Samsung [via akihabaranews]