Samsung SE-218BB is world's thinnest optical disc drive for mobile devices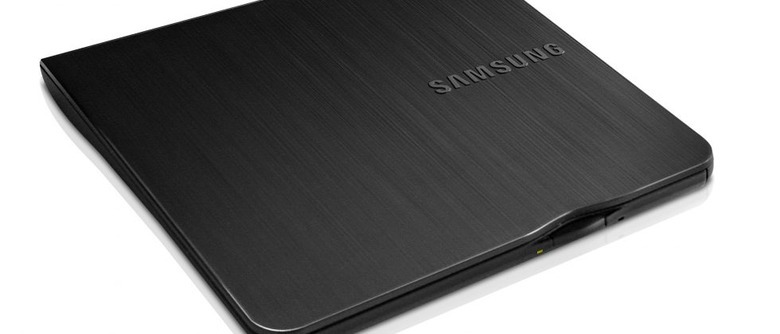 Samsung has just introduced a new step forward in consumer electronics. The SE-218BB may not have the most exciting name in the world, but it is something that Samsung hopes will be able to revolutionize the market for tablets and ultrabooks. It's an optical disc drive that is 18% thinner than conventional DVD writers and 8% lighter. Oh, and it also happens to set a new world record.
That record is that it becomes the thinnest optical disc drive in the world with a 14 millimeter height. It connects through its single USB port to provide power and AC connectivity to portable computer devices. This means that it could be possible for something as thin as a tablet to lets users watch DVD content on the go. It supports Android Honeycomb version 3.1 or later. Even though there is so much talk about digital distribution, there is still something to be said for disc media.
The SE-218BB can run all kinds of media at high speeds, such as: 24X CD-ROM, 24X CD-RW, 8X DVD±R recording, 5X DVD-RAM recording, 6X DVD+R Dual Layer recording, 6X DVD-R Dual Layer recording, 8X DVD+RW recording and 6X DVD-RW recording. "With its ultra small footprint, consumers will appreciate the SE-218BB sleek drive as an ideal companion for ultrabook users that quickly connects and is USB powered to access content wherever they are," Samsung said in a statement. The SE-218BB is available now online with a retail price of around $60.