Samsung says Nikon buyout 'not true,' but doubt remains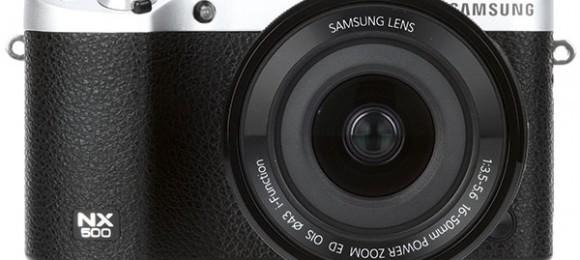 The past few weeks, and especially the last several days, have churned up rumors and speculation about Samsung's camera business, something fueled by the company's recent retreat from European markets. Sources cropped up recently claiming that Samsung has 'major' news planned for CES 2016, and following that report came another alleging that Nikon had bought Samsung's NX mirrorless camera technology.
It's a messy bit of speculation, and one that branches off at various points and becomes official only at specific intersections. Most notably, word had it for a long while that Samsung was planning to leave the entire camera business, then that rumor shifted to just certain European markets, and finally it was followed by speculation that Samsung was leaving Europe entirely. Samsung denied those rumors, and everything quieted down briefly.
That changed when Samsung did withdraw from Europe, and while it wasn't a complete nixing of its camera business, it did show that something was up. That's where the CES 2016 rumor comes in, with sources telling Mirrorless Rumors that Samsung is going to make a big announcement next month related to its imaging business.
While Samsung was busy saying it won't comment on speculation, another report surfaced, this one alleging that Nikon had bought Samsung's NX camera technology — something that wouldn't make sense on Samsung's front, given how much it has invested in the division over the past year, but that would be good for Nikon, enabling it to launch a pro-grade compact model.
Samsung has been asked for common many times from many interested parties, but had continually responded with its stock response that it won't comment on rumors.
That is, until a Samsung spokesperson sent Amateur Photographer a brief comment denying the Nikon speculation. "Media reports that Nikon is allegedly buying our NX technology are not true." An official comment on a rumor was a surprising move on Samsung's part, but one that some people aren't entirely willing to accept after Samsung's claim that it wasn't leaving the camera business, only to end up exiting from Europe a brief while later.
Meanwhile, a new rumor has appeared claiming Samsung's CES 2016 announcement will be a new NX camera.