Samsung reveals Windows 8 ultrabooks and tablet hybrids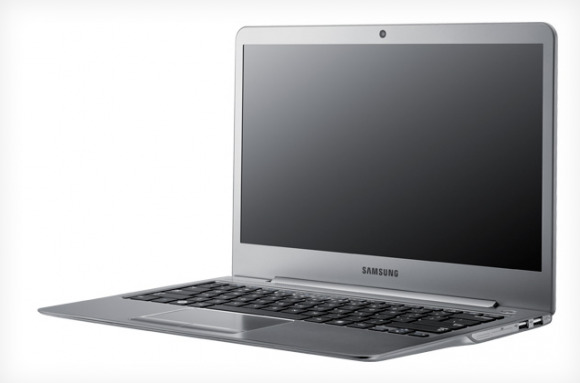 Last week, Samsung promised it would reveal a "groundbreaking" Windows 8 device, sending out invitations to a press event in which the company would announce Windows devices, including ultrabooks with touchscreens. This evening, the Korean company unveiled the products, including pricing, which are part of its new "Smart PC" category. The groundbreaking device? Meet the Samsung Series 5 Ultra Touch Windows 8 ultrabook.
The base Series 5 Ultra Touch model starts at $809.99, and features a Core i3 processor (upgradable to an i5 for an extra $50), while both the i3 and i5 models have 4GB of RAM, a 1366x768 display, and a 500GB hard drive with 24 gigs of ExpressCache (high-speed SSD storage). It weighs in at 3.83 pounds, which is perhaps a tad hefty for an ultrabook. No word on battery life.
Other products included the rebranded Ativ Smart PC 500T ($749.99 with keyboard/$649.99 without keyboard) and 700T ($1,199.99), both of which are Windows 8 tablets. The 500T runs an Atom Z2760 processor, while the 700T runs a Core i5. The 500T features 2GB of RAM and 64GB of internal storage space, while the 700T features 4GB of RAM and 128GB of storage space.
The laptops in the line include the Series 9 Premium Ultrabooks ($1,300 for the 13 inch model, $1,400 for the 15 inch model), the Series 7 15-inch notebook ($1,100), the Series 5 13.3-inch UltraTouch ($810 for the Core i3, $860 for the Core i5), and the Series 3 Notebook, which has a price range of $450 to $900 depending on configuration. Also announced were two All-in-One PCs, the Series 7 ($1,100 for the 23.6 inch model, $1,700 for the 27 inch model), and the 21.5 inch Series 5 at $800. Most of these devices will be available when Windows 8 is released on October 26th.