Samsung reveals first curved Thunderbolt 3 monitor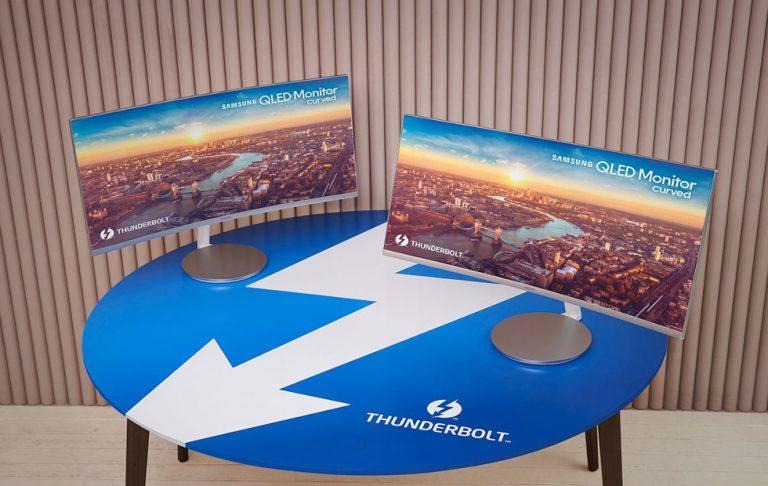 We may receive a commission on purchases made from links.
The computer monitor battle has been constantly moving from one arena to another. First, it was TN against IPS, then LCD versus OLED. It became a war of megapixel numbers before it became a debate between flat and curved. Now Samsung is bringing that history to the present battleground: input connections. At CES 2018, the consumer electronics giant will be showing off its new, ultrawide CJ791, which it touts is the first monitor to combine QLED, not OLED, display technology, smooth curves, and, most importantly, Thunderbolt 3 connectivity.
While Samsung still sings the praises of OLED, specifically Super AMOLED, technology on smaller screens like smartphones, it has moved over to its self-branded QLED tech when it comes to larger panels, like TVs and monitors. "Quantum dot particles" is Samsung's buzzword phrase, with nano particles that promise to give of more accurate and brighter colors that depend not on the amount of light shone through them but on the particles' sizes.
But the Samsung CJ791 has more than just QLED to boast about. That's actually pretty common now among Samsung's large screens. The highlight of this monitor, instead, is Thunderbolt 3, combined with the curves that Samsung has also been pushing in the market as well.
Thunderbolt 3 translates to speed and versatility. The connection is capable of theoretical speeds of 40 Gbps (Gigabits, not gigabytes, per second), four times faster than the fastest USB. More than that, however, a single Thunderbolt 3 connection provides both data and power transfer, reducing the tangle of cables that make desks both a safety hazard and an eye sore.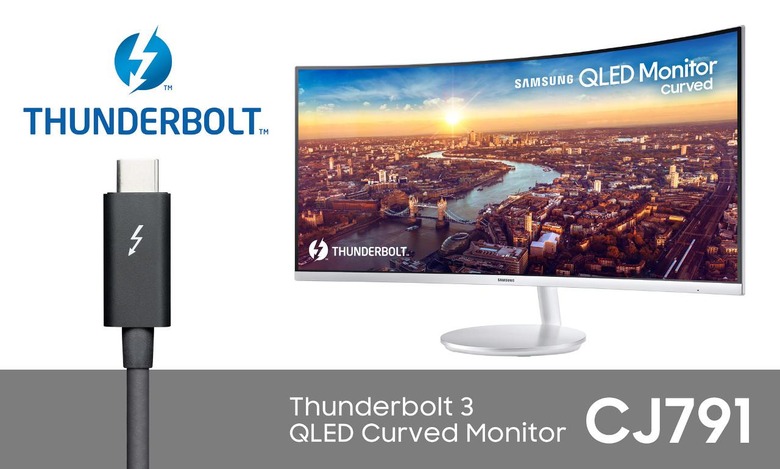 The Samsung CJ791 also boasts of an ultra-wide QHD screen, in other words, a 21:9 aspect ratio and a 3440x1440 resolution. Both the 1,500R curve and its 178-degree viewing angle make it a pleasure to see from any angle. The 125% sRGB color gamut support makes it ideal for multimedia work while its 4 ms response time also makes it great for gaming. No word yet on availability and pricing.
SOURCE: Samsung