Samsung QLED 8K, Sero, Frame, MicroLED TVs lead the CES 2020 charge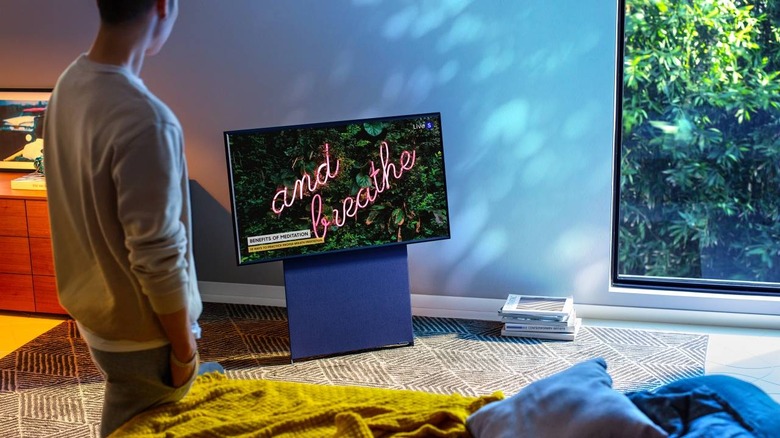 With the Galaxy S10 Lite and Galaxy Note 10 Lite out of the way, Samsung is free to shine the spotlight on its other consumer electronics products, particularly its home entertainment products. Yes, Samsung is proudly showing off its "nearly-bezel-less" Infinity Screen applied to TVs. The Q950TS 8K QLED TV isn't its only highlight though, in addition to upgrades to existing TVs and Soundbars, Samsung is also unveiling The Sero, a TV that's designed to mirror your vertically-oriented smartphone screen.
That might sound odd considering most video content is displayed horizontally in a landscape orientation. These days, however, it isn't unusual for consumers to cast their smartphone content or even their entire screens to their large TVs. With The Sero, simply sync your Samsung Galaxy phone and the TV will rotate automatically to match what's on the phone screen, perfect for those Android apps that still refuse to support landscape orientations in 2020.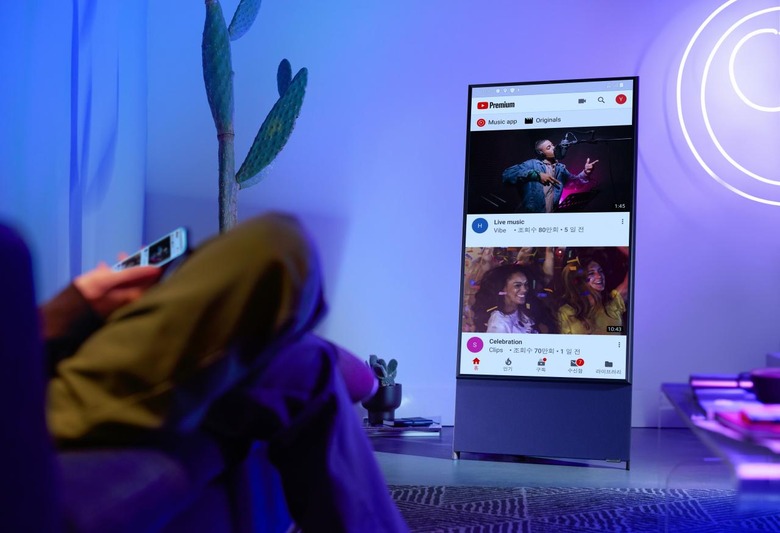 While The Sero may be a bit of a curious oddity, the highlight of the TV lineup will undoubtedly be the Q950TS QLED 8K TV that brings Samsung trademarked Infinity Screen to the living room. It's not completely bezel-free as Samsung itself concedes but there's very little of it left to distract you from the content. Add to that 8K AI upscaling and the return of Samsung Health and you've got the makings of Samsung's 2020 flagship TV.
It is also upgrading some of its existing TVs, including the TV that acts as an art display when turned off. The Frame will soon be available in 32 and 75 inches as well in beige and burgundy colors. MicroLED has somewhat taken a backseat in Samsung's portfolio because of its target audience but, this year, the company is expanding that series with 88-inch, 93-inch, 110-inch, and 150-inch sizes that could make the large displays more viable for business customers.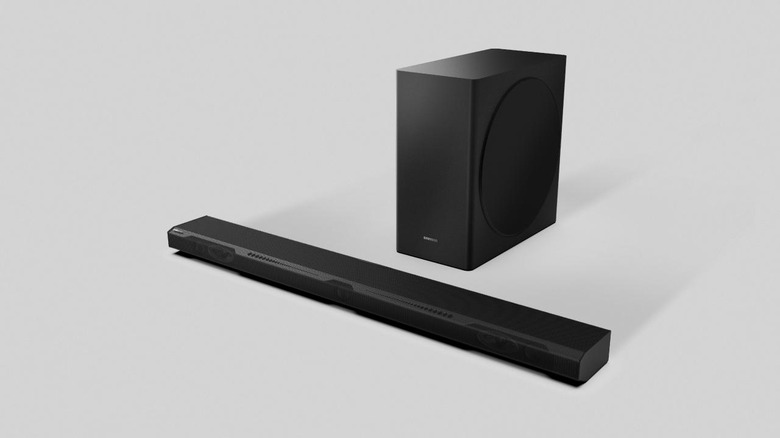 Moving from visuals to sound, Samsung is also unveiling the new Q800T Soundbar as a perfect complement to a QLED TV, perhaps even the new Q950TS. When paired with such a TV, the Soundbar's new Samsung Symphony combines the sound playing from the TV's top speaker with the soundbar's own output for a unique audio experience. Availability details for the new Samsung TVs and Soundbar are still forthcoming.