Samsung preps another 16:9 SyncMaster-23-inch 2343BW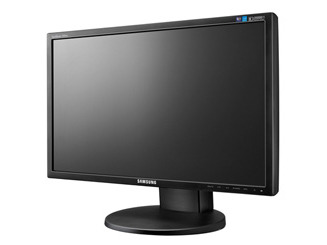 If the full HD releases didn't get your attention, Samsung has snuck in another 16:9 SyncMaster with higher resolution panel. The 23-inch SyncMaster 2343BW compliments the SW series; sharing similar panel specifications with contrast, brightness and panel response rate of 1,000:1, 300 cd/m2 and 5 ms, respectively. The BW model boasts a higher and wider resolution LCD panel (2048x1152) and is capable of dynamic deep contrast at 20,000:1 rating.
Enthusiasts looking for a better 16:9 LCD panel would be disappointed again on the new SyncMaster. Much like the SW series, the 2343BW has narrow viewing angles of 160/170 and lacks better terminal supports like HDMI or DisplayPort. It's more suitable for gamers like to spend occasional movies hours on their PC monitor. Encrypted HD materials via external HD sources like DVR or Blu-ray playback are supported with its HDCP-compliant DVI input.
Like the rest of the newer SyncMaster, the 2343BW is expected to launch in mid-December at the price of 35,000 yen ($365)