Samsung Pay Users In The US Can Now Transfer Money Internationally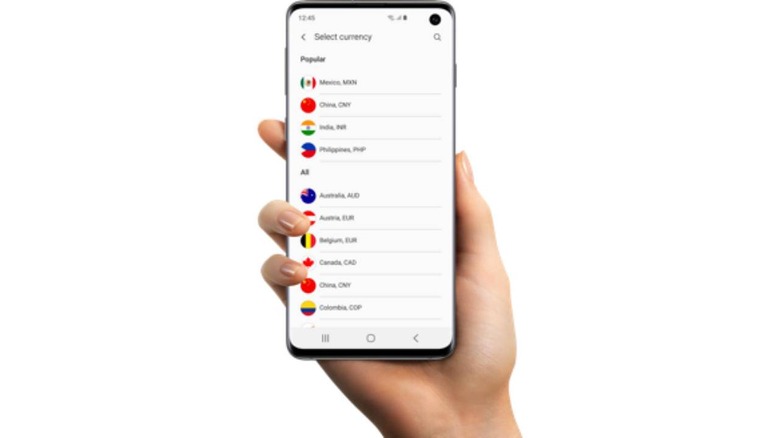 It seems that the hype over mobile payment systems has boiled over, with Apple Pay and Google Pay taking the lion's share of the market and attention, unsurprisingly. At one point, it almost seemed like Samsung had a serious contender thanks to its MST technology. That too, has died down and Samsung Pay barely makes news these days. It may be hoping to revive interest in platform by announcing that users in the US can now transfer money to friends and family but only if they live in a few countries outside the US.
By itself, Samsung Pay should have been a hit in theory. Unlike most mobile payment systems like Apple Pay and Google Pay, Samsung Pay supported both NFC and traditional magstrip terminals, at least depending on the smartphone model. In theory, that would lower the barrier to entry for merchants to adopt the technology.
That was in theory but, in practice, Samsung failed to gain traction among partners, at least outside Korea. Now it's trying to try to appeal to a different class of users, those that need to transfer money rather than pay for goods. And for that, Samsung has partnered with payment platform Finablr to use its foreign exchange company Travelex.
Introducing, @SamsungMobileUS #SamsungPayCash card. Sending and Receiving funds directly within Samsung Pay is now possible and easy to use! The best part is, Samsung Pay works almost anywhere you can swipe.

You saw it here first! For more #Samsung exclusives, follow my page! pic.twitter.com/b5KmvM98xM

— Rydah (@SamsungRydah) October 2, 2019
Samsung Pay users might find it strange that this new Money Transfer feature is a one way street from the US to 47 other countries, including China, Mexico, India, Philippines, and parts of Africa. Rather than a social networking feature for splitting bills or paying debts, Samsung is billing Money Transfer as a way for those in the US to stay connected with relatives or friends residing in other countries. It doesn't hurt either that mobile money transfers are popular in those countries as well.
It isn't so much in the US and Samsung is all too proud to boast that it is the first in the country. It definitely makes it easy since there is almost no setup necessary if they already have Samsung Pay setup. Given its rarity in the US, it's hard to say if this feature will give Samsung the edge it might have been expecting.