Samsung Pay partners with more global POS firms to accelerate mobile payments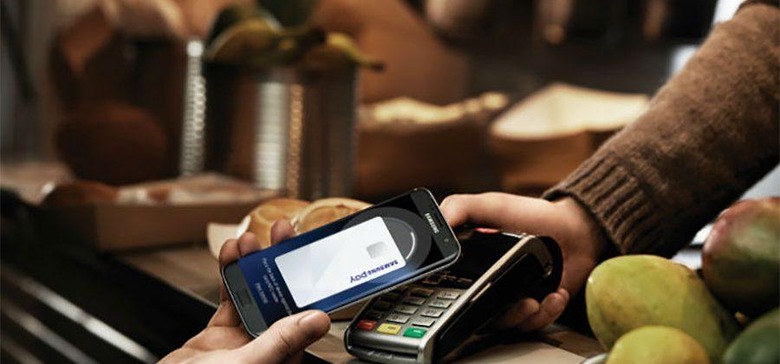 wants more people to use its mobile payments service and to facilitate that increase in users; Samsung Pay has announced that it is working with global POS providers to accelerate adoption. The more global point of sale providers that Samsung Pay supports, the more people have the opportunity to use the mobile payment system with their credit and debit cards. To facilitate this wider adoption Samsung Pay now has partnerships with ten additional POS providers.
Those ten providers include Verifone (NYSE: PAY), Ingenico Group, First Data and Clover, PAX Technology, Equinox, ID TECH, MagTek, USA ePay and OTI Global. Samsung now works with over 90% of the top 250 retailers and most merchants including small local businesses. Samsung states that its goal is to work with 100% of merchants, something it sees at critical to consumer adoption.
Samsung Pay works with NFC and Magnetic Secure Transmission (MST) technology for secure payments with newer chip terminals and traditional magnetic reader terminals. While Samsung Pay is signing up more POS providers for this mobile payment service, Samsung has also announced that Singapore will be the first market in its region to introduce Samsung Pay.
Consumers in Singapore will be able to use Samsung Pay as early as Q2 2016. Once Singapore is live with the mobile payment service, it will join the existing countries with access including South Korea, US, and China. Samsung says that 71% of users of its devices in Singapore have indicated interest in using Samsung Pay once it is available.
"Today, more than one in three Singaporeans are making Visa payWave contactless payments, so we believe the time is right for consumers to embrace mobile payments. The introduction of Samsung Pay will continue to help displace cash and help to propel Singapore towards a cashless society. Visa is pleased to work with Samsung to introduce Samsung Pay, enabled by Visa Token Service for secure payments," said Ms. Ooi Huey Tyng, Visa Country Manager for Singapore and Brunei.
SOURCE: