Samsung Pay Launches In Australia Partnered With Citibank And AmEx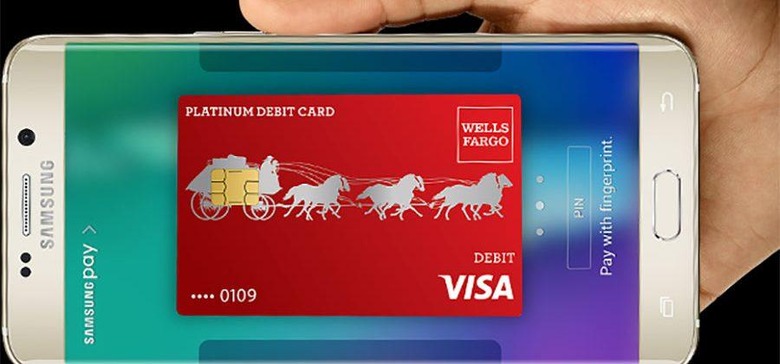 Samsung has announced that Samsung Pay has now launched in Australia with partners American Express and Citibank. The launch happened as of today and aims to bring the ability to pay using your smartphone to Aussies. Samsung says that its mobile payment service will work in just about any location where you can pay with a participating credit or debit card.
As in other countries where Samsung Pay has launched, the service is only compatible with certain Samsung smartphones including the Galaxy S6, S6 Edge, S6 Edge+, Note 5, Galaxy S7, and S7 Edge. Availability of Samsung Pay will vary by local operator according to Samsung.
"Today's launch of Samsung Pay offers more than a secure and convenient way for Samsung smartphone owners to pay," said Prasad Gokhale, Vice President, Mobile Division, Samsung Australia. "It's the next development for Australians who use their smartphone as the central device to live, organize and enjoy their lives."
"Australia is a market of early technology adopters and by providing a platform open to all partners, ranging from government to financial institutions and retailers, while upholding the highest standards of security and data privacy, Samsung is fueling the transition to a truly digital wallet."
Prior to arriving in Australia, Samsung Pay launched in South Korea, Singapore, China, Spain, and the US. Samsung has noted that in the first six months of Korean availability, Samsung Pay has over 5 million registered users and has processed over a billion dollars in transactions. Australian American Express and Citibank cardholders can use Samsung Pay with their compatible smartphone. Samsung secures its payment system with three different technologies including fingerprint authentication, tokenization, and Samsung Knox.
Vice President Payment Consulting Group, American Express JAPA, Nick Alexander, said, "Samsung Pay provides our American Express Issued Card Members another way to pay using the latest in smartphone payment technology, and speeds up the payment process for merchants. American Express is not only striving to be where our customers are, but are also looking for more ways to integrate rewards and loyalty into the payment experience, so that when our customers use their phones to pay, they are earning rewards as well."