Samsung Pay expands to include Chase credit and debit cards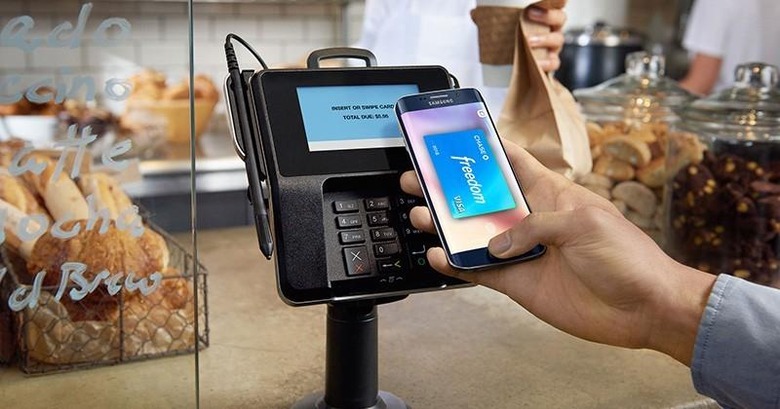 We're inching closer and closer to a time where we won't even need to pull out our wallet to pay for items. It started with the ability to order things online, and now thanks to smartphones, we can just tap our phones for some purchases. Starting today, those with Samsung phones will have more options for paying for transactions with nothing more than their phone.
Samsung has announced that they are expanding their Samsung Pay feature to include a host of new options. One of the biggest additions is Chase bank. Starting today, owners of select Samsung devices can link up their Chase Visa credit, debit or Chase Liquid cards to pay with nothing more than a tap.
Chase isn't the only new partner that wasn't announced. Seven other card issuers were announced today. Six of which are MasterCard issuers: Citizens Equity First Credit Union, Randolph-Brooks Federal Credit Union, Security Service Federal Credit Union, State Employees' Credit Union, SunTrust and Virginia Credit Union. One other Visa issuer was also included, Navy Federal Credit Union.
Since Samsung Pay uses Magnetic Secure Transmission, you're able to use it virtually anywhere that accepts a credit or debit card. The only caveat is that you'll need to have a Samsung S6, S6 edge, S6 edge+ and Note 5 to take advantage of it.